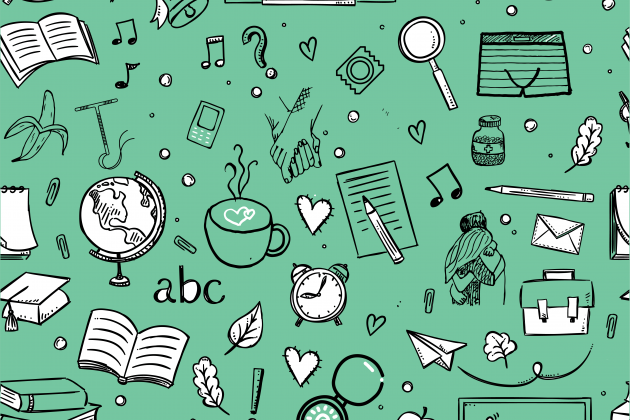 Opening Speakers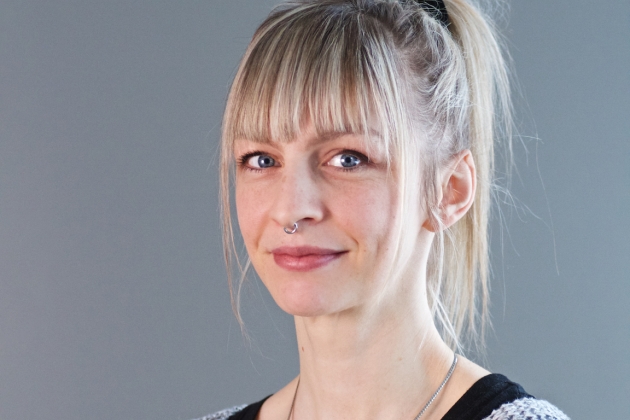 Frédérique Chabot (she/her), Acting Executive Director, Action Canada for Sexual Health and Rights
Frederique is the Director of the Health Promotion team for Action Canada for Sexual Health and Rights. She is currently serving as Acting Executive Director. Prior to joining Action Canada, fred worked at the AIDS Committee of Ottawa as the Women's Community Development coordinator and before that as an outreach worker. She was also a board member of POWER, a sex worker rights advocacy organization based in Ottawa from 2008 to 2018.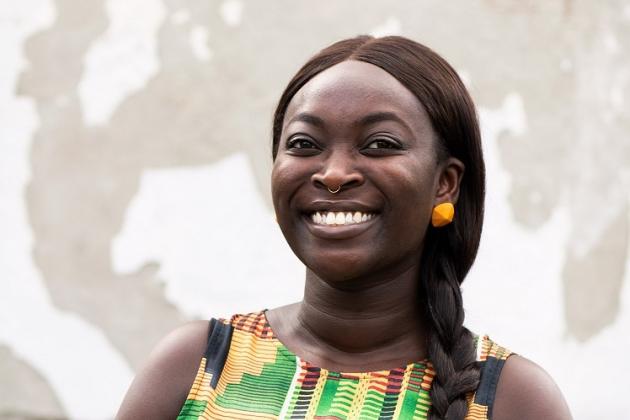 Debbie Owusu-Akyeeah (she/her), Executive Director, Canadian Centre for Gender and Sexual Diversity (CCGSD)
Debbie is a Black feminist with over 8 years of local and international advocacy experience in a variety of roles ranging from programming and counselling to policy analysis and project management. She is the new Executive Director at the Canadian Centre for Gender and Sexual Diversity (CCGSD). She has had the pleasure of bridging her passion for social justice with international development at Oxfam Canada and volunteering with feminist organizations like the Ottawa Dyke March, Harmony House Women's Shelter, and Planned Parenthood Ottawa. She is also a board member of the Venus Envy Access Fund creating funding opportunities for members of the community she loves so much. When Debbie isn't yelling into a megaphone at protests or organizing events, she's probably on a field somewhere playing rugby. Or baking a cake.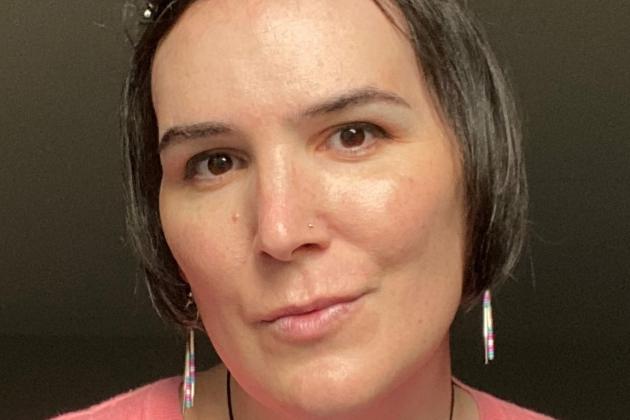 Stephanie Jewel (she/her)
Stephanie Jewel (she/her) is an Aayaabtawzid Agokwe. She has roots in the Metis Settlement of Meadow Lake, Saskatchewan, and family in parts of Manitoba and Northern Ontario. She is a CAF veteran, having served with the RCAF Snowbirds and with Tactical Helicopter Squadrons. She was heavily involved with the Defense Aboriginal Advisory Group while in service and she continues, today, to advocate for better anti-discrimination policy within both the CAF and VAC.
Currently, she is working on unceded Algonquin territory as an auntie:
a. supporting the sexual and reproductive rights for 2 Spirit and trans folk as a doula;
b. focusing on the safety and inclusion of 2 Spirit and trans feminine / trans women as a board of director with GMSH;
c. having hosted the Ottawa Dyke March;
d. volunteering with the wonderful organization Ten Oaks; and,
e. supporting I am a Kind Man at Odawa Native Friendship Centre.
For her, her life is that of a flowing river, currents that consistently change in direction and sometimes, in force; and, it is how she views her gender and her sexuality.
State of Sex-Ed Panel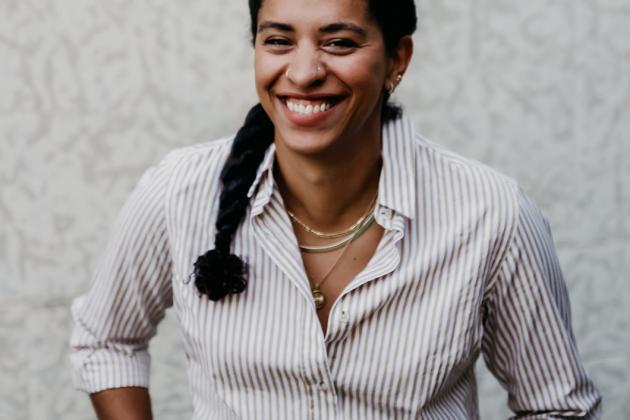 Natalya Mason (she/her), Education and Outreach Coordinator, Saskatoon Sexual Health
Natalya Mason (PgCSH, BA, BSW, RSW) is a sexual health educator on Treaty Six Territory in Saskatoon. She is currently completing a M.A. in Women's, Gender, and Sexualities StudiesWGSt, where her graduate work focuses on social and emotional barriers to condom use for adolescent girls. She works as the Education Coordinator at Saskatoon Sexual Health. Natalya is a big believer in community, and as such is proud to be a member of the Girl Guides of Canada, and the Board of Directors with OUTSaskatoon. She is a feminist living in contradiction, who is dedicated to sexual and reproductive justice for women and girls.
Twitter: @yxesexualhealth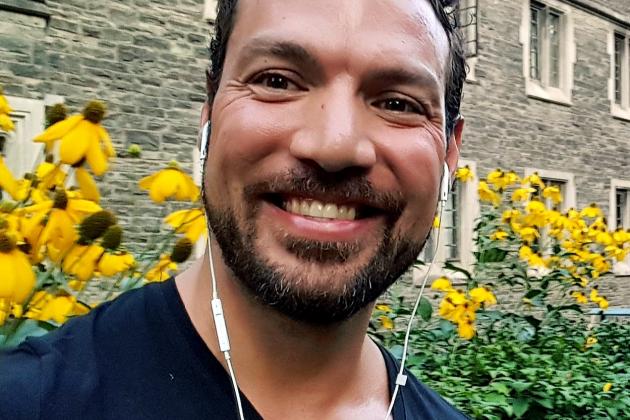 Javier Davila (he/him), Student Equity Program Advisor, Gender-Based Violence Prevention and Anti-Oppression, Toronto District School Board
My pronouns are he/him and I'm a queer, latinx, cis guy settler in Toronto with the heart of a blue whale. I've been an educator for 15 years primarily working in gender-based violence prevention for the TDSB. I conduct needs assessments that aim to centre QTBIPOC and disabled youth, write and facilitate resources, policies and programs on healthy relationships and anti-oppression. On Tuesday nights, I co-facilitate Boyoboy, a group out of CTYS for queer, trans and non-binary boys. I'm a dog dad to Luna who teaches me about trauma, playfulness, and possibilities for healing: I'm really interested in approaches to harm that are survivor-centred, community-based, see everyone as indispensable, and aim to transform the conditions that enabled the harm to happen and I'm doing a graduate degree to support that
Twitter: @XjusticeXpeace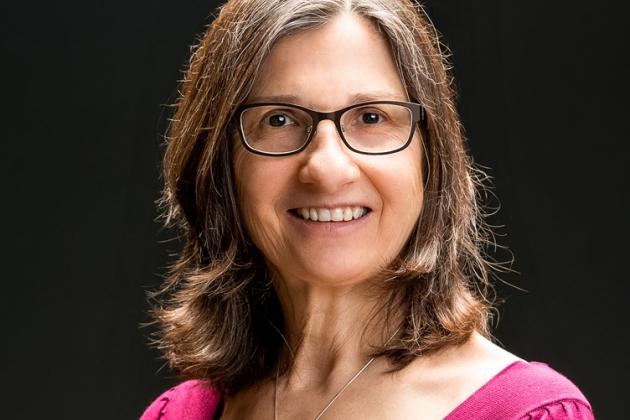 Dr. Sandra Byers (she/her), Professor and Chair in the Department of Psychology, University of New Brunswick
E. Sandra Byers, Ph.D. (she/her; [email protected]) is Professor and Chair in the Department of Psychology at University of New Brunswick, a Licenced Clinical Psychologist, and a Fellow of the Royal Society of Canada. She is the author of more than 190 journal articles and book chapters and of a popular undergraduate textbook on human sexuality. She has won numerous awards for her contributions to research, teaching, leadership, service, and clinical practice in the area of human sexuality, most recently, the Masters and Johnson Award from the Society for Sex Research and Therapy in 2020.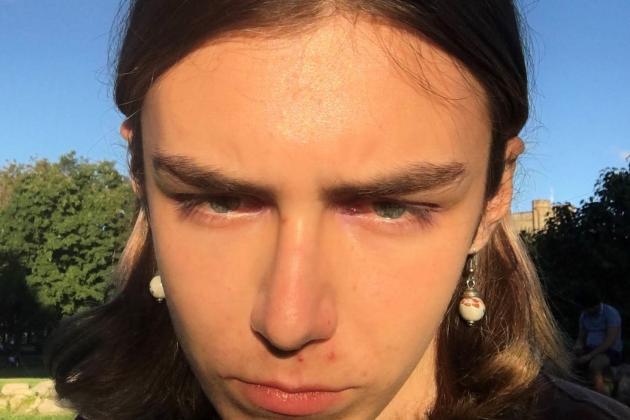 Quinn Xenia Jeffery-Off (they/them/theirs and ze/hir/hirs), Artist and Organizer, Ottawa
Quinn Xenia Jeffery-Off is a genderqueer photographer, videographer, illustrator and performance artist based in Ottawa, Ontario. Quinn practices gender liberation and abolitionist organizing in their community, with a focus on using visual and digital media to reach people who might otherwise not be able to access resources or participate in actions. Hir visual art can be found on hir website quinnjefferyoff.myportfolio.com. Quinn Xenia uses they/them/theirs and ze/hir/hirs pronouns.
Monika de Souza (she/her), High-School Teacher, Peel Region (Ontario)
I'm Monika de Souza. I've been teaching in Peel for 15 years as a secondary school teacher of English, Drama, and Special Education. I care deeply about equity, healthy masculinity, and consent culture. Grateful to my 4 year-old, my husband, and my ever brilliant and challenging students for inspiring me to continue my research in these areas and to stay hopeful.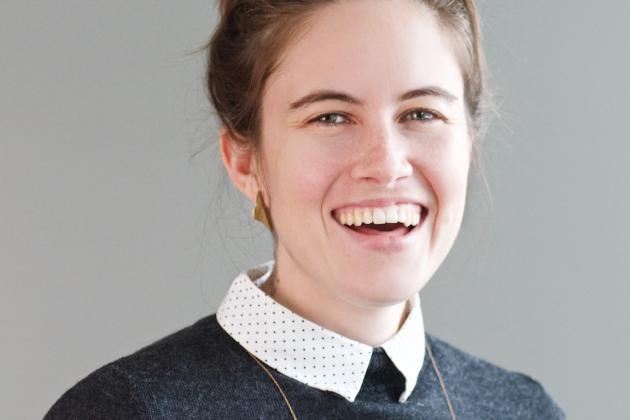 Makeda Zook (she/her), Health Promotion and Education Officer, Action Canada for Sexual Health and Rights
Makeda is the health information and education officer at Action Canada. As part of her role, she supports the creation of sexual health information for campaigns and coordinates Action Canada's National Youth Advisory Board. Makeda was one of the authors of the 3rd edition of Beyond the Basics: A Resource for Educators on Sexuality and Sexual Health. As a queerspawn who grew-up in the 90's public school system, she is passionate about education that centres learners who are actively left out.
Sex-Ed As A Tool for Equity Panel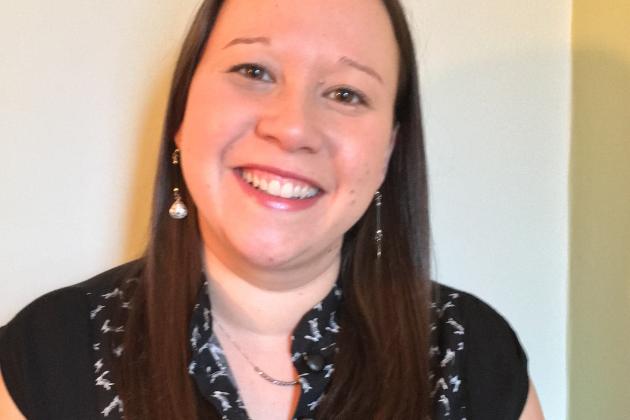 Claire Dion Fletcher (She/Her), RM
Claire Dion Fletcher is a Potawatomi-Lenape and mixed settler Registered Midwife practicing in Toronto, Ontario. Claire is co-Chair of the National Aboriginal Council of Midwives and an Assistant Professor in the Midwifery Education Program at Ryerson University. She competed her Master of Arts in Gender, Feminist and Women's Studies at York University where her research focused on decolonized health care and indigenous midwifery. Claire is dedicated to the growth of Indigenous midwifery in Canada and the expansion of Indigenous midwifery education.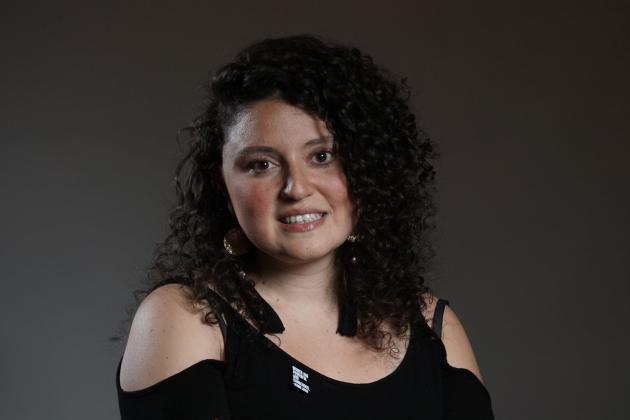 Nelly Bassily (she/her), Director of Youth Initiatives and International Relations, DAWN Canada
Nelly Bassily is an intersectional feminist, sexual rights, and anti-racism activist and media maker with 15 years of experience in the non-profit sector. Born to Egyptian parents in Montreal, immigration, diaspora, and identity also inform her activism. She is currently director of youth initiatives and international relations at DAWN Canada and focuses her work on young women with disabilities and Deaf young women. Previously, she worked on the young feminist activism program at the Association for Women's Rights in Development. She is currently learning American Sign Language and co-hosts a feminist radio show called Des sorcières commes les autres on CKUT 90.3 FM.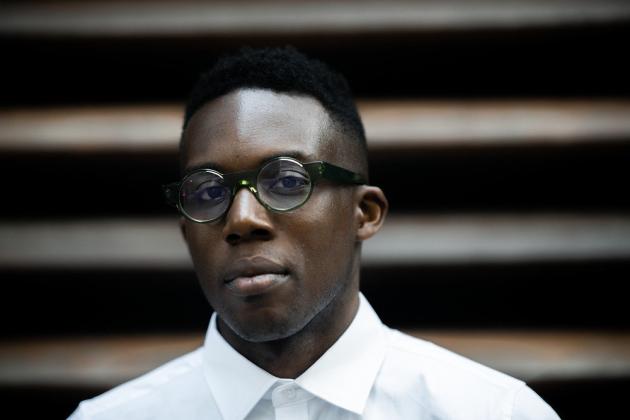 Phillip Dwight Morgan (he/him), Freelance Writer and Journalist, member of Education Not Incarceration
Phillip Dwight Morgan is a first-generation Canadian writer of Jamaican heritage. His writings have appeared in Maclean's, The Toronto Star, CBC News, HuffPost Canada, and rabble.ca, among others. In 2017, Phillip served as the inaugural rabble.ca Jack Layton Journalism for Change Fellow where he covered issues of racial justice in the Greater Toronto Area. He is also a member of Education Not Incarceration, a team of educators, students, parents/caregivers, researchers, community organizers who have come together to address the school-to-prison pipeline. In 2017, ENI played a critical role in the successful campaign to remove the SRO program from TDSB schools.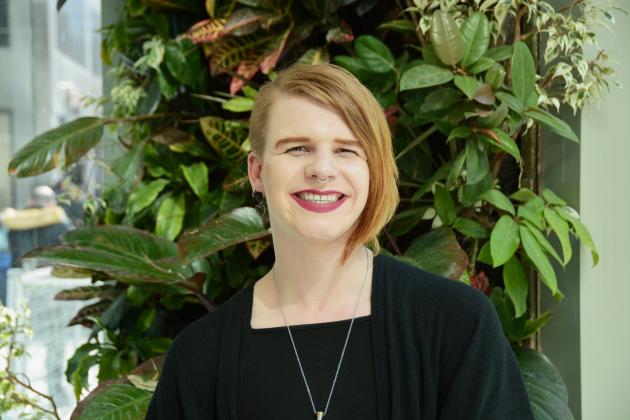 Fae Johnstone (She/They), Principal consultant Wisdom2Action
Fae Johnstone is an educator, organizer and writer based on unceded and unsurrendered Algonquin territory (Ottawa, ON). She is a principal consultant with Wisdom2Action, a national social enterprise and consulting firm that works with organizations across Canada to facilitate change and strengthen communities. She was the project lead on Wisdom2Action's national consultation on the intersection of Gender-Based Violence and 2SLGBTQ+ youth. Fae currently serves on the board of directors of Kind Space. Last but certainly not least, Fae is known for her deep love of ferrets and her involvement with the Ferret Rescue Society of Ottawa.
Anuradha Dugal (she/her), Senior Director of Community Initiatives and Policy, Canadian Women's Foundation
Anuradha Dugal is Senior Director of Community Initiatives and Policy at Canadian Women's Foundation and has worked there since 2008. She was previously Board Member (2002 – 2007) and Chair of the Violence Prevention Committee. Prior to joining the Foundation, Anuradha worked in youth violence prevention programs in Quebec and on the World March of Women, a transnational grassroots initiative launched by the Federation des femmes du Quebec. She is currently responsible for national strategies related to government relations, and public policy. While she continues to be involved in grant making, knowledge mobilization, program enhancement, convening, and coalition building, her main area of focus is currently working on addressing policy issues that will bring about systemic change for women and girls in Canada. Anuradha is very involved in social issues and she is President of the Conseil des Montrealaises, appointed by the municipal council of Montreal. 
COVID-19 mini-panel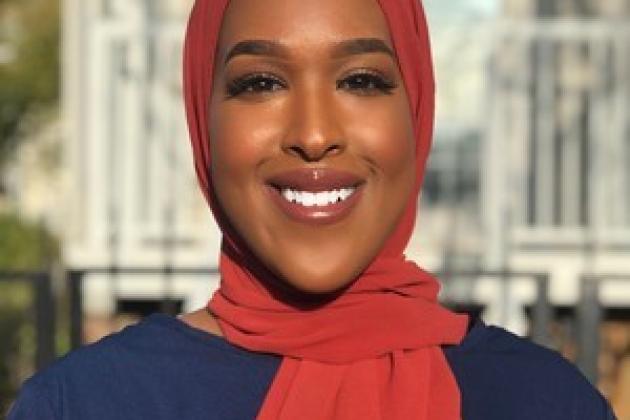 Marian Nur (she/her), Campaigns Officer, Action Canada for Sexual Health and Rights
Marian is first-generation Somali and hails from Ottawa (Algonquin Anishinaabe territory). While attending university she began to volunteer within the Muslim community on campus as well as becoming more involved in the broader Somali community. After leaving the University of Ottawa, she worked in the public sector as a policy analyst and has since transitioned to the non-profit sector having most recently working as an equity coordinator before joining Action Canada this past April. In her free time, she is a co-host of an Ottawa based podcast that discusses the realities of the Black Muslim experience.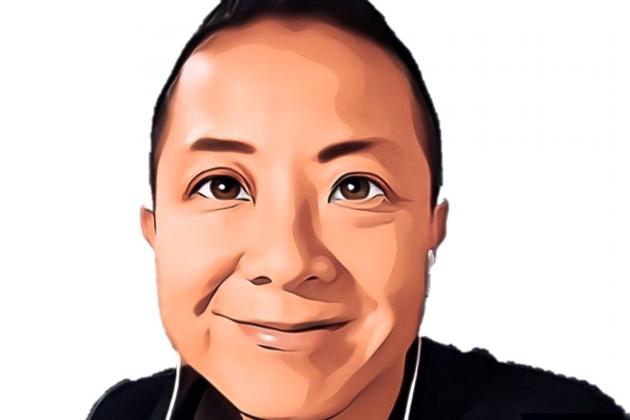 Karen B. K. Chan (she or they), sex educator
Karen B. K. Chan is an award-winning sex and emotional literacy educator in Toronto, Canada, with 20+ years of experience. Trained in Creative Facilitation, Productive Thinking, and Non-Violent Communication, BK's favourite ways to learn and teach are through stories, metaphors, diagrams, and things that make people laugh. Above all, BK is dedicated to having difficult conversations that are real, transformative, and kind.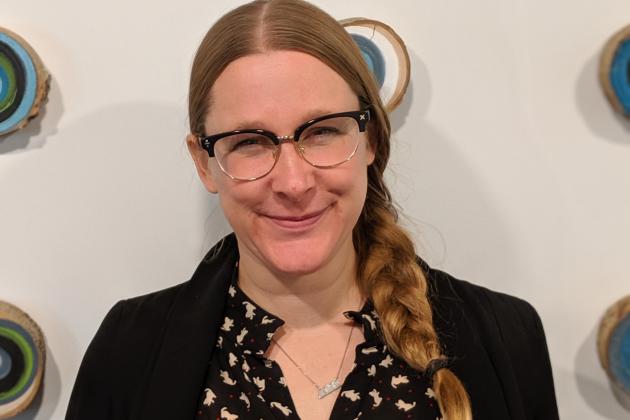 Becky Van Tassel (she/her), Training Centre Manager and Community Engagement Manager, Centre for Sexuality
Becky Van Tassel has been employed in the non-profit sector since 2001; she holds Bachelor of Social Work and a Masters of Adult Education specializing in Educational Research. Her work has primarily focused on sexuality, inclusion, sexual health, and healthy relationships. Becky is the Training Centre Manager and Community Engagement Manager at the Centre for Sexuality in Calgary, Alberta.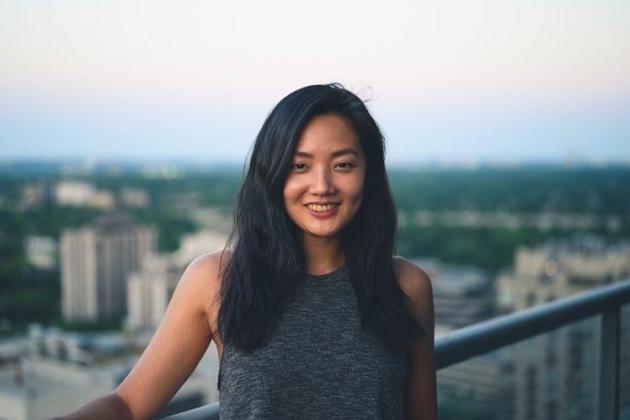 Eleni Han (she/her), Co-Founder NU/Nuance
Eleni co-founded NU, a Toronto-based collective focused on improving the sexual wellbeing of immigrant youth through arts programming and community research. She co-led the design and creation of NU's flagship project: Nuance – an online publication that elevates the underrepresented perspectives of immigrant and queer young people on issues of sex, sexuality, sexual health and fellowship program for young artists. Read Nuance at www.medium.com/shareyournuance; follow us on Facebook, Instagram, Twitter @shareyournuance.
Eleni works in global health at the Clinton Health Access Initiative (CHAI) with stakeholders including global UN agencies, Ministries of Health, donors and partners to improve access to sexual and reproductive health products and services in low- and middle-income countries.
Twitter: @shareyournuance 
Robbie Ahmed (he/him), Writer, Nuance & Project Manager, PRIMED
Robbie is a trans artist, activist, and professional speaker. He is currently the Project Manager for the update of PRIMED: a sexual health resource for trans masculine, trans men and non-binary individuals into men at the Gay Men's Sexual Health Alliance. His previous community work includes running support programs and campaigns for racialized youth at Alliance for South Asian AIDS Prevention (ASAAP) and sitting on board of directors for an ethno-cultural mental health organization in Toronto, advocating for culturally appropriate LGBTQ mental health services. He was a spokesperson for Toronto4All campaign for racialized trans youth, and a writer at Nuance, a sexual health publication for 1st and 2nd gen immigrant youth. He is also a co-organizer with WAYF (Where are you from collective), an arts activism program for pan-asian youth, which is now running the "Decolonizing Gender" project.
Tools at Our Disposal Panel
Sarah Kennell (she/her), Director of Government Relations, Action Canada for Sexual Health and Rights
As Director of Government Relations, Sarah leads Action Canada's engagement with government bodies and officials and campaigning aimed at advancing sexual and reproductive rights in Canada's foreign and domestic laws, policies and programmes. Sarah has experience with international human rights accountability mechanisms, leading organizational and coalition work to hold governments accountable to meeting their human rights obligations, as they relate to sexual and reproductive rights. Sarah has held positions with the Youth Coalition for Sexual and Reproductive Rights, Global Affairs Canada, and Employment and Social Development Canada. Sarah holds a Masters' degree in International Development, Globalization and Women's Studies.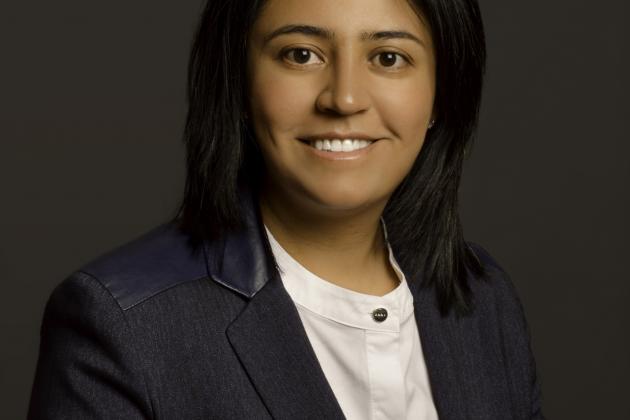 Mariana Cruz Murueta (she/her), Senior Program Officer, IPPF Western Hemisphere
Mariana joined IPPFWHR in 2017. She is a Senior Program Officer on Comprehensive Sexuality Education (CSE). She works towards advancing the regional CSE strategy and contributes to the design and development of educational content on CSE and gender equality for children, adolescents and young people. She also leads the CSE AMAZE program in Latin American and the Caribbean. Mariana previously spent over seven years as Education and Gender Equality Specialist at UNESCO in Geneva and Mexico and contributed to the design of regional educational strategies with UNESCO in Chile. She holds a master's degree in Development Studies from the Graduate Institute of International and Development Studies in Geneva, Switzerland.
Twitter: @IPPF_WHR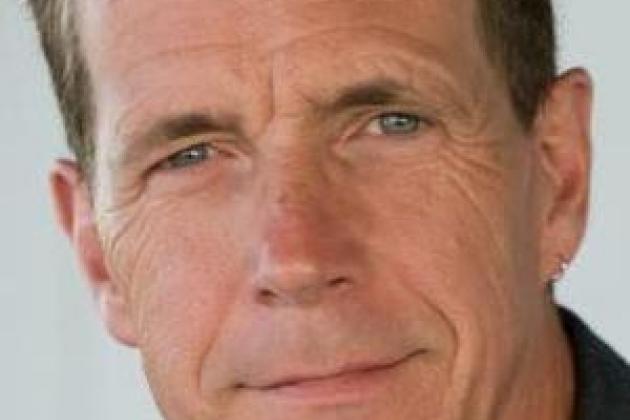 Alex McKay (he/him), Executive Director, Sex Information and Education Council of Canada (SIECCAN)
Alex McKay is the Executive Director of the Sex Information and Education Council of Canada (SIECCAN www.sieccan.org). A core objective of SIECCAN is to increase the capacity of educators and institutions that deliver education and healthcare to Canadians to provide comprehensive sexual health education. In 2019, SIECCAN released a revised and up-dated edition of the Canadian Guidelines for Sexual Health Education and recently released a follow-up companion document to the Guidelines titled Questions and Answers: Sexual Health Education in Schools and Other Settings. SIECCAN recently conducted a national study of parents' attitudes and opinions towards sexual health education in schools.
Pooja Badarinath (She/Her), Advocacy Advisor on Special Procedures and Knowledge Translation, Sexual Rights Initiative (SRI)
Pooja Badarinath is the Advocacy Advisor on Special Procedures and Knowledge Translation for the Sexual Rights Initiative. Pooja is from India and has worked on law and policy implementation and reform on gender based violence and sexuality and accountability for violations at national and regional levels. She is committed to feminist ways of working, and exploring the idea of international human rights spaces as a site for feminist analysis for activists from the global south.  She has a keen interest in understanding the relationship between law and sexuality and the ways in which they interact with each other.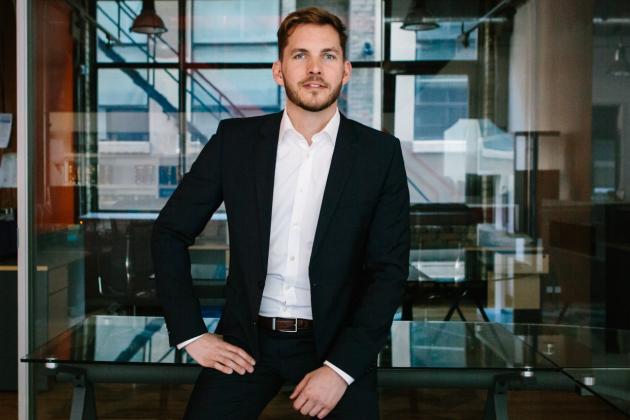 Marcus McCann (he/him), Lawyer, Millard & Company
Marcus McCann is a lawyer who practices in the areas of employment, human rights, and not-for-profit governance. Marcus has been involved in a number of recent LGBTQ cases. He and Mika Imai challenged the repeal of the Ontario sex ed curriculum in A.B. v. Ontario. Before that, he was counsel to the intervenor LGBTOUT in Trinity Western v Law Society of Upper Canada. Marcus fought for and won the disclosure of secret guidelines about criminal prosecutions of HIV-positive people in Ontario. In 2016, he organized a group of lawyers to provide defences to those who had been caught in an undercover police sting at Marie Curtis Park.
Twitter: @mmccnn.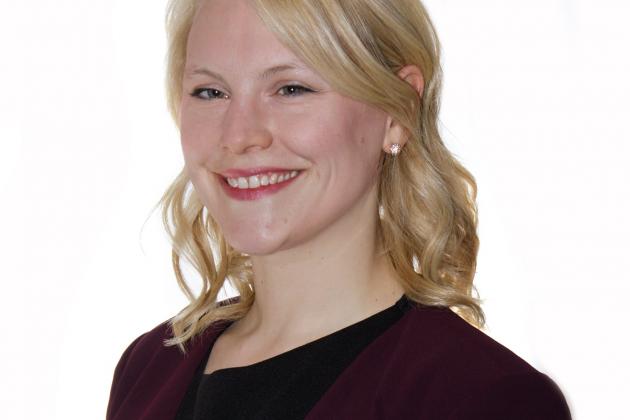 Catherine Hart (she/her), Manitoba Teachers' Society Provincial Executive
Catherine Hart is a Member-At-Large on the MTS Provincial Executive, as well as an ELA/Social Studies teacher and GSA advisor at West Kildonan Collegiate in Winnipeg.  Catherine is a passionate advocate for social justice in education, with a particular focus on fighting for curriculum that supports teachers in creating inclusive classrooms in terms of sex and gender. She currently chairs the MTS Curriculum and Teaching Standing Committee, the Comprehensive Sex and Health Education Ad Hoc Committee, and serves on the CTF Advisory Committee on Diversity and Human Rights.
Twitter: @KatieHart84
Closing Speakers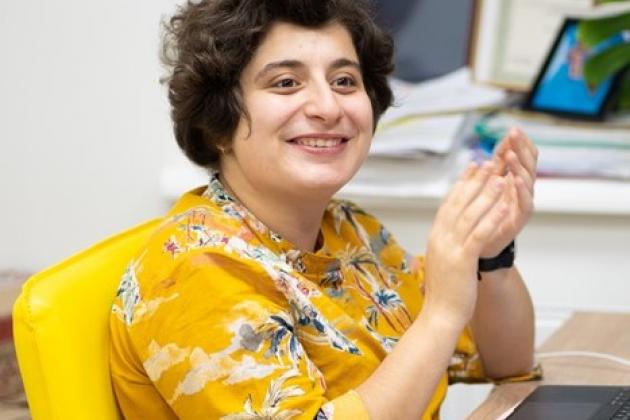 Yana Panfilova (she/her), Teenergizer, Ukraine
Yana, 22, is a Ukrainian HIV positive activist. Yana co-founded Teenergizer, a youth-led organization that supports and advocates for the rights of HIV positive youth in Eastern Europe and Central Asia. She currently heads Teenergizer's Board of Directors. Yana was born with HIV and discovered her status at the age of 10. She has been speaking openly about her status and advocating for young people's sexual and reproductive health and rights in Ukraine and globally for many years. Yana holds a bachelor's degree in social work and resides in Kyiv.
Twitter: @YPanfilova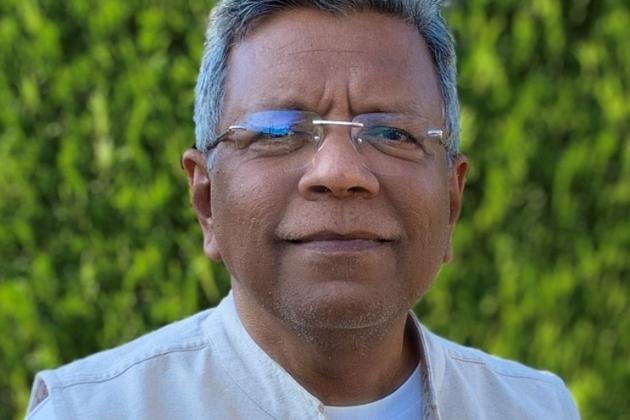 Dr. Venkatraman Chandra-Mouli (he/him), MBBS, MSc, Scientist, Adolescent Sexual and Reproductive Health, Department of Sexual and Reproductive Health & Research, World Health Organization
Dr Venkatraman Chandra-Mouli leads the work on Adolescent Sexual and Reproductive Health (ASRH) in the World Health Organization's Department of Sexual and Reproductive Health and Research. His work includes building the evidence base on ASRH and supporting countries to translate this evidence into action through well-conceived and well-managed policies and programmes. His experience in generating knowledge and taking knowledge to action is global in scope and spans over 30 years.
During his 27-year career at the WHO, Dr. Chandra-Mouli has led and contributed to a number of WHO publications including evidence reviews, policy and programmatic guidance, advocacy documents, training and self-learning materials and research/evaluation tools. He has also travelled to countries around the world, where he has stimulated and supported research studies and evaluations, and contributed to strengthening policies and programmes, in different social, cultural, and economic contexts.
Drawing upon these experiences, he has presented in scores of global, regional and national conferences, and authored/co-authored books, book chapters, newsletter articles, blog pieces and over 100 peer-reviewed journal articles: https://drvchandramouli.com/.
Twitter: @ChandraMouliWHO