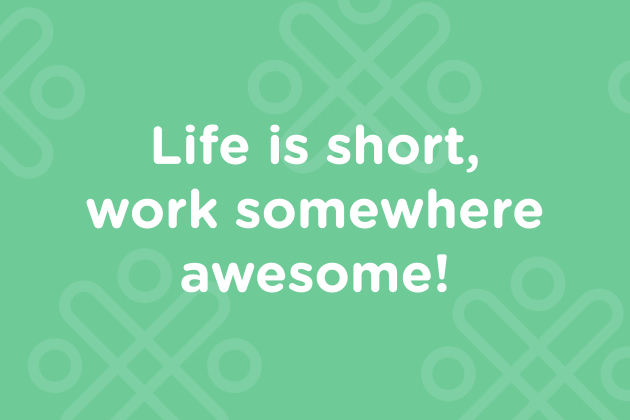 Action Canada for Sexual Health and Rights is currently hiring a full-time Communications and Social Marketing Officer to be based out of our Ottawa office or remotely within Canada. Ottawa-based or within easy travel distance (< 5 hours) to Ottawa is preferred but not required. EST/EDT working hours are required. 
Reporting to the Director of Communications, the Communications and Social Marketing Officer will create, coordinate, and disseminate the external communications of the organization, including social media, newsletters, media releases, fundraising communications, and campaign materials. The Officer will be part of a collaborative team strategically connecting our communications, campaigns, and fundraising to all aspects of Action Canada's work.
Who We Are
Action Canada for Sexual Health and Rights is a progressive, pro-choice charitable organization committed to advancing and upholding sexual and reproductive rights in Canada and globally. To achieve our mission, Action Canada engages in health promotion, legal and policy advocacy, campaigns, and movement-building.
We believe in a world where every person controls their sexuality, reproduction, gender expression, and health. In our fight for sexual and reproductive rights for all, Action Canada challenges the systems that create unequal access to information, health care, and rights.
Who You Are
You are an experienced communications person who is both creative and practical with a strong eye for detail and design, excellent writing skills, experience managing social media and updating websites, and broad communications experience in the non-profit sector or within grassroots activism. You are a team player and are excited to work within a small but influential organization. You are not intimidated by change or a fast-paced working environment and welcome the opportunity to work on multiple projects across teams, helping to build creative strategies and practical solutions from the ground up.
The Communications Officer will:
Maintain and develop the communications calendar and plan, website, social media, marketing materials, and other communications/fundraising tools.

Create and share regular communications, ensure that content for social media, websites, newsletters, publications, blog posts, and other communications is collected, reviewed, edited, and distributed.

Lead the organization's social media presence by writing, editing, and publishing content for social media channels, responding to social media inquiries in a timely fashion, and developing and monitoring social media ads.

Support the Director of Communications with media engagement by tracking traditional media coverage and communicating with journalists where needed.

Work with the fundraising team to create and share regular communications for mailing lists, social media, and other digital channels with an eye for donor stewardship.

Participate in cross-team meetings to develop communications and engage in knowledge translation that reflects the work of the projects, campaigns, and policy teams, acting as a communications lead on key projects with programmatic staff.

Represent the organization at meetings with project stakeholders and act as a liaison on project outputs.

Coordinate with external contractors and vendors, such as translators, design firms, and production houses.

Monitor and evaluate key metrics for assessing online success, and provide regular results reports with recommendations.

Support the strength of organizational communications by developing, participating in, and contributing to training sessions, maintaining communications protocols (such as the organization's branding guide and language guide) and other related activities.

Support the organization through other development and communications activities as needed.
Basic Qualifications
Post-secondary education or equivalent experience in a related field such as communications, marketing, design, public policy, or human rights.

Minimum of 3 years communications experience, preferably in a non-profit, charitable, or civil society organization.

Demonstrated commitment to human rights and anti-racism and anti-oppression principles and practices.

Knowledge of and commitment to Action Canada's mission and values.

Excellent writing and communications skills and demonstrated experience with a diverse range of communications for

a variety of audiences.

Strong computer skills, including with online conferencing tools (Zoom, Skype etc.), project management (Asana), cloud-based document management (Dropbox, SharePoint), and Microsoft Office.

Experience working with web analytics and reporting tools (e.g., Google Analytics, Facebook Insights, Twitter Analytics).

Competence in managing self-directed work and an ability to work collaboratively on multiple projects across teams in a fast-paced environment with quick turnaround and remote team members.
Additional Assets and Requirements
Commitment to and demonstrated effectiveness working as part of a participatory, cross-professional team; ability to develop deep, trusting relationships with coworkers.

Eligible to work in Canada.

An engaged, motivated, problem-solver with a love of learning.  

Experience in communications for policy and human rights organizations is an asset.

Fundraising experience is a strong asset.

Flexible and adaptive, able to respond quickly and effectively to changing circumstances.

Bilingualism in French is a strong asset.

Experience with Drupal is an asset.

Basic competency in design software (i.e., Canva and/or Adobe Creative Suite) is required. Graphic design skills are an asset.
Hiring Process and Timeline
Deadline to submit your CV, Cover letter and 3 writing samples is 11 March 2021 midnight EST. Please ensure all three components are submitted, incomplete applications will not be reviewed. You may submit writing samples as word documents or links to original communications materials that showcase your work. The hiring process will include a short skills test and a one-hour panel interview to take place over Zoom 17-19 March 2021. Ideally, we would like to have the position filled by late March / early April.
Compensation and Benefits
The salary for this position is 53,000 to $59,600 per annum, commensurate with experience.
This is a full-time, 40 hour per week position with full benefits, paid holidays, and RRSP employer matching contributions. We work to maintain a work-life balance and provide flexible work arrangements where possible. The position will be based out of Action Canada's Ottawa office or remotely within Canada, preferably within easy travel distance to Ottawa (< 5 hours). EST/EDT working hours will be required.   
To Apply
Send your cover letter, CV and 3 writing samples in a single word document to: [email protected] with the subject line: Communications Officer– [Your Last Name]. You may submit your original, unedited writing samples as word documents or links to communications materials that showcase your work. 1 of the 3 writing samples may be in French.
Recognizing that we are facing an unprecedented and unusual time, we have adjusted our hiring processes. At this time, all staff at Action Canada are working from home, and the interviewing and on-boarding process will occur remotely. We acknowledge that COVID-19 has caused disruptions to many lives and people may require additional accommodations. 
Action Canada is committed to working within an anti-racism and anti-oppression framework. We encourage applications from members of Black, Indigenous, and racialized communities, and from members of other equity-seeking groups. We welcome applications from people living with disabilities; please let us know if you require accommodations at any stage of the recruitment process.
We thank all applicants in advance; however, only those invited for an interview will be contacted.