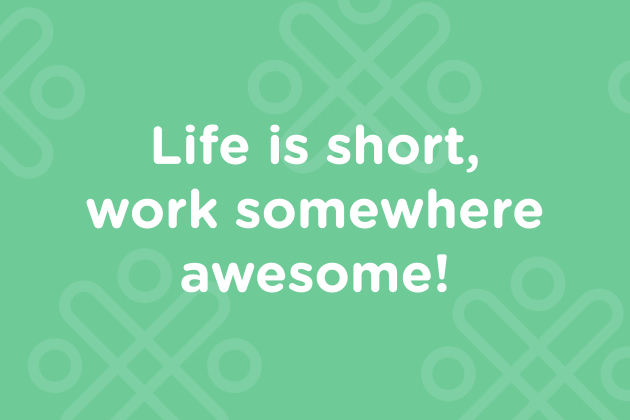 Are you a finance professional looking to take the next step in your career? Does working as part of a small, dedicated team in the nonprofit sector excite you? Are you passionate about reproductive rights and health? Join us, as our next Finance Manager!
Role Overview 
Reporting to the Executive Director and as part of Action Canada's management team, you will play a central role in developing and overseeing the organization's budgets and financial processes, ensuring compliance with funder requirements, leading the annual organizational audit and project audits, and providing advice and direction on all matters related to organizational finances.
 
As part of the management team at Action Canada, you will join five other managers and the Executive Director in supervising the staff team and providing strategic leadership for the organization.
Who You Are
You are a seasoned professional with experience in the not-for-profit/NGO sector. You have a keen eye for process and system development, strong QuickBooks experience, and an excellent ability to analyze, synthesize, and communicate data. You are a team player and have successfully supervised finance staff in previous roles. You are not intimidated by change and are excited to work within a small but mighty organization.
Who We Are
Action Canada for Sexual Health & Rights is a progressive, pro-choice human rights-based charitable organization committed to advancing and upholding sexual and reproductive health and rights in Canada and globally.

We are an organization that works in Canada and around the world to promote health, wellbeing, and rights related to sexuality and reproduction. Building on the 50-year legacy of the organizations that formed Action Canada, we provide direct support, referrals, and information to the people who need it most, partner with groups and organizations on a range of campaigns using a collaborative, movement-building approach, and work with decision-makers to advance progressive policies on access to abortion, stigma-free healthcare, gender equality, LGBTQ rights, sex workers' rights, and inclusive sex-ed.

We believe in a world where every person controls their sexuality, reproduction, gender expression, and health. In our fight for sexual and reproductive rights for all, Action Canada challenges the systems that create unequal access to information, health care, and rights.
Job responsibility highlights
Oversee the organization's budget (4.5M annually);
Implement accounting policies, procedures, and internal controls to ensure compliance with GAAP and applicable federal, provincial, and local legislation and guidelines;
Oversee the day-to-day financial accounting operations of the organization; 
Develop effective financial, budgeting, and reporting systems;
Manage the Finance Officer and Junior Project Accountant;
Ensure periodic regulatory requirements are met;
In collaboration with other Directors, create and implement financial policies;
Assist all Directors in the preparation of their departmental budgets;
Lead the implementation and monitoring of organizational budgets; 
Oversee financial reporting for funders, Board, and staff;
Participates in meetings and decision-making as a member of the management team.
Qualifications
Degree in financial accounting or equivalent required;
Minimum of 5 years' experience in a similar financial accounting role required; 
Professional accounting designation (CA, CGA, CPA), candidate near completion of certification may apply;
Experience working in a not-for-profit organization required, experience working with major government donors a strong asset;
Knowledge of and commitment to Action Canada's mission and values;
Demonstrated commitment to anti-racism and anti-oppression principles and practices;
Knowledge of accounting software packages, QuickBooks Desktop proficiency required; 
Ability to analyze and synthesize data;
Priority management, strong multi-tasking skills and ability to meet deadlines;
Excellent oral and written communication in English (French is an asset); 
In-depth knowledge of financial policies, controls, procedures, reporting and systems in the not-for-profit sector; 
Ability to advise on the development or modifications to established policies and procedures;
Commitment to and demonstrated effectiveness working as part of a participatory, cross-professional team; ability to develop trusting relationships with coworkers;
Experience supervising staff;
Ability to work with minimal supervision while exhibiting strong initiative and judgment;
Acumen with word processing, database, spreadsheet and presentation software applications;
Organized, detail oriented, with exceptional time management skills; 
Flexible and adaptive, able to respond quickly and effectively to changing circumstances;
Eligible to work in Canada.
Location
This position is based out of Action Canada's Ottawa office, at 240 Bank Street. However, all staff are currently working from home due to the COVID-19 pandemic, with no set return-to-office date. The successful candidate must be based in Ottawa (or willing to relocate) and able to attend at the office, due to requirements of financial management.

To apply

Send your cover letter and CV by 5pm EST on Wednesday, April 14, 2021 to:
[email protected]

SUBJECT: Director of Finance 

Short-listed candidates will be contacted by Wednesday, April 21, 2021. We anticipate that interviews for this position will take place over Zoom during the week of April 26, 2021.
This is a full-time salaried position. Salary for this position is $80,000 per annum. Action Canada also provides a generous benefits program, including extended health and dental, and RRSP contributions.

Recognizing that we are in the midst of an unprecedented and unusual time, we have made adjustments to our hiring processes. At this time, all staff at Action Canada are working from home, and the interviewing and on-boarding process will occur remotely. We acknowledge that COVID-19 has caused disruptions to many lives and people may require additional accommodations.  
Action Canada is committed to working within an anti-racism and anti-oppression framework. We encourage members of Black, Indigenous, and racialized communities, and members of other equity-seeking groups, to apply and to self-identify in your cover letter. We welcome applications from people living with disabilities; please let us know if you require accommodations at any stage of the recruitment process.

We thank all applicants in advance; however, only those invited for an interview will be contacted.