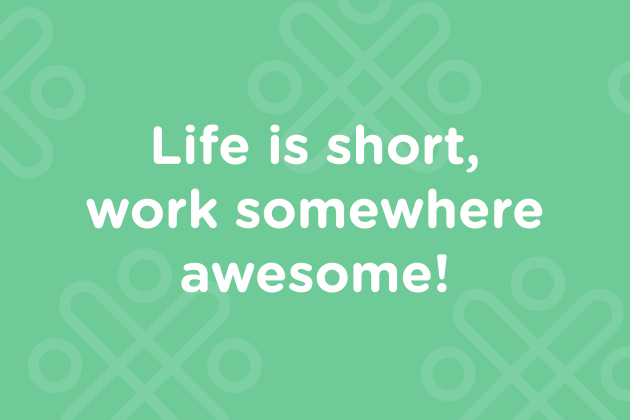 Position Overview
Title: Junior Project Accountant
Organization: Action Canada for Sexual Health and Rights
Section: Finance and Operations
Reporting to: Director of Finance
Coordinates with: Finance, operations, grant reporting, programs
Supervision: No direct reports
Location: Ottawa
Status: Full Time, 12-month contract, Unionized
Salary: $60,000 per annum, plus benefits
Action Canada for Sexual Health and Rights seeks a full-time Junior Project Accountant based in Ottawa, Canada, for a one-year parental leave contract.
Role Overview
Reporting to the Director of Finance, the Junior Project Accountant is responsible for supporting the management and operations team in meeting the financial requirements of the organization.  Additionally, this position supports administration of grants and accounting, as well as providing some general administrative support. This is a wonderful opportunity for a finance professional with a background in bookkeeping, or an early career accountant, with an aptitude for administrative tasks, to join a passionate, dedicated team, implementing domestic and global policy and advocacy programs.
Who You Are
You are a professional with a keen eye for detail, excellent Excel skills, experience working with QuickBooks, and strong bookkeeping skills, ideally within the non-profit sector. Additionally, you have an interest in providing administrative support within a finance and operations department. You have an aptitude for financial and administrative work, with excellent organizational skills. You are a team player and are excited to work within a small but mighty organization. You are not intimidated by change and welcome the opportunity to work with a dedicated team to refine processes and provide outstanding service to the organization.
Who We Are
Action Canada for Sexual Health and Rights is a progressive, pro-choice charitable organization committed to advancing and upholding sexual and reproductive rights in Canada and globally. To achieve our mission, Action Canada engages in health promotion, legal and policy advocacy, campaigns, and movement-building.
We believe in a world where every person controls their sexuality, reproduction, gender expression, and health. In our fight for sexual and reproductive rights for all, Action Canada challenges the systems that create unequal access to information, health care, and rights.
For more information, visit actioncanadashr.org. 
Position Overview
Bookkeeping and General Financial Support (70%):
Manages the full cycle of accounts payable and receivable: preparation of payment paperwork, coding, issuing invoices, expense reimbursements, entry of financial transactions into QuickBooks, reconciling credit card statements with receipts, and coordinating bi-weekly board authorizations;

Verifies invoices and project codes for payments to comply with the procurement policies and service contracts, records day-to-day transactions, and maintains vendor information;

Verifies and processes travel and other expense reimbursements in compliance with policies;

Posts credit card and cash transactions and maintains supporting documents

Prepares invoices to customers and maintains customer information; monitors outstanding receivables, and coordinates collection;

Posts bank deposits and donations and reconciles donations to donor database;

Reconciles and posts payroll and related expenses for Geneva office staff;

Calculates gross pay and deductions for Canadian staff to comply with employment contracts and personnel policies; prepares staff benefit payments and reconciles the payables;

Reviews staff timesheets and calculates payroll-related costs for projects;

Assists the Director of Finance with account reconciliations and financial report preparation;

Assists the Director of Finance with preparing and monitoring project budgets;

Maintains the organization's financial filing system;

Assists with audit preparation;

Supports the preparation of regular internal and external financial reporting (Word/Excel) including financial statements, program expense reports, and grant reports;

Assists with ensuring that financial reports related to grants comply with funder specifications;

Maintains budget versions, files, and folders;

Supports the Operations team with financial correspondence and deliverables;

Responds to inquiries and investigations;

Exercises a high standard of confidentiality regarding documents of a sensitive nature;

Other duties as may be assigned by the Employer.
Administrative Support (30%):
Prepares internal and external administrative reporting (e.g. policy compliance reporting, annual incorporation filing);

Assists with day-to-day correspondence and responses to Action Canada (postal & electronic);

Assists with logistical arrangements for remote (video call set up) or in-person (travel, meal and hotel arrangements) meetings on behalf programs;

Coordinates travel and accommodation for staff, partners and Board members;

Assists with HR administration (as needed); and

O

ther duties as may be assigned by the Employer.
Qualifications
2-5 years' experience in bookkeeping, full-cycle accounting, etc.;

Advanced level of Excel knowledge and ability;

Solid experience using QuickBooks (or similar software); competence with QuickBooks Online an asset;

Strong communication skills (verbal and written) in English;

Accounting or bookkeeping experience in a non-profit setting is an asset;

 

Knowledge of and commitment to Action Canada's mission and values;

Demonstrated commitment to anti-racism and anti-oppression principles and practices;

Exceptional time management and organizational skills;

Proficient in Microsoft Office suite (Word, Outlook);

Thrive in a fast-paced environment while maintaining excellent attention to detail;

Commitment to and demonstrated effectiveness working as part of a diverse and participatory team;

Ability to work independently and manage competing priorities;

Demonstrated commitment to anti-racism and anti-oppression principles and practices;

Flexible and adaptive, able to respond quickly and effectively to changing circumstances;

 

Eligible to work in Canada.
Compensation and Benefits
This is a full-time (37.5 hours per week), salaried position. This is a unionized position in CUPE Local 2722-05. Salary for this position is $60,000 per annum. Action Canada also provides a generous benefits program, including extended health and dental benefits, leave allowances, and RRSP contributions.
Location

 
Action Canada's offices are based in Ottawa, Ontario. This role is temporarily remote, but candidates must be based in Ottawa as some work in the office will be required. All candidates must be legally able to work in Canada.
To Apply
Send your cover letter, clearly outlining how your experience matches the job requirements, and CV, to: jobs@actioncanadashr.org with the subject line: Junior Project Accountant – [Your Last Name] by 11:59pm EST on Sunday, May 1, 2022.
Hiring Process and Timeline
Shortlisted candidates will be contacted the week of May 2 or May 9. Interviews will take place the week of May 9 or 16, with a start date no later than July 4, 2020
Action Canada is committed to working within an anti-racism and anti-oppression framework and dismantling the white supremacy inherent to the SRHR movement. We are explicitly inviting women and gender diverse members of Black, Indigenous, and racialized communities to apply and self-identify in your cover letter. We welcome applications from people living with disabilities; please let us know if you require accommodations at any stage of the recruitment process.
Recognizing that we are in the midst of an unprecedented and unusual time, we have made adjustments to our hiring processes. At this time, all staff at Action Canada are working from home, and the interviewing and on-boarding process will occur remotely. We acknowledge that COVID-19 has caused disruptions to many lives and people may require additional accommodations. 
We thank all applicants in advance; however, only those invited for an interview will be contacted.