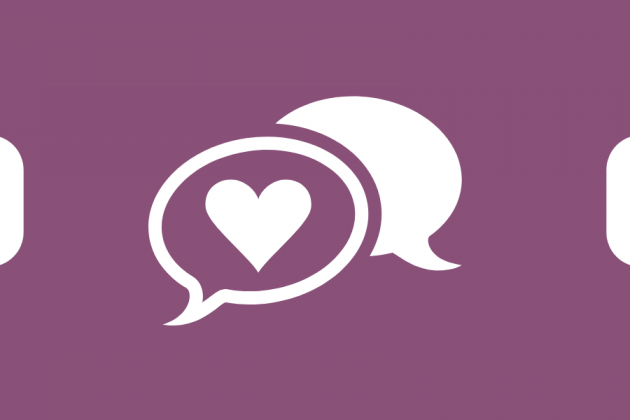 Everyone has the right to decide what they want for themselves when it comes to any kind of sexual activity, physical touching, or being exposed to images, videos, or remarks..
For any sexual activity to happen, everyone needs to consent to it, which means saying yes willingly and freely. Sex shouldn't happen if people are coaxed into saying yes, are drunk, are ignored when they try to stop (because we are allowed to change our minds at ANY TIME), are scared, tricked, or do it because that's what they think they need to do to keep the peace.
How Do I Get and Give Sexual Consent?
Consent is something that we practice every day – we practice asking, refusing, giving, and receiving in a variety of contexts. Often, we don't even really think about it.
Communication is a key part of getting and giving consent. Communication skills might be easier for us to develop in some contexts because they have become habits (e.g., asking your friends if they want to hang out over the weekend). But communication can be harder in situations that are stigmatized (like sex) or when the stakes feel high (e.g., you have been crushing hard on someone). 
Consent is not only the absence of a "no." It is an enthusiastic and ongoing "yes."
Sexual consent in practice looks like us paying attention to how our partner(s) are feeling: asking open ended questions, listening, and respecting your partners' response(s).
We must consider more than words because consent may be withheld in different ways. Sometimes saying "no" directly might feel uncomfortable. For example, very few of us will say "no" directly if someone asks if we'd like to go for coffee later this afternoon and we are not up for it. We might say "maybe another time" or "I'm super busy today." In these scenarios, people clearly understand that you will not be going for coffee that day.
It's the same thing when it comes to sex,. Sometimes we may feel safer or more comfortable saying "let's just cuddle" or "I want to go to sleep" or "I have a headache." Sometimes lack of consent might look like someone turning away, moving the other person's hand, or stopping participation in the activity. Some people may freeze if they feel threatened or uncomfortable. It's important to pay attention: silence or the absence of "no" should never be interpreted as a "yes."
For more info on navigating sexual consent, click here to check out Scarleteen.
Consent Culture
Consent culture is a movement to resist rape culture. It is about creating a culture where consent is never assumed and always asked for and respected. It's about teaching consent from an early age. It's about making clear that we all have a right to decide what happens to our body, when and how.
A culture of consent, respect, and positive sexuality means:
Looking for and respecting "yes" and "no" (which can be communicated in words and non-verbally)

Calling out people who talk in a disrespectful way about women, girls, trans, and gender non-binary folks and people who joke about rape, sexual assault or sexual harassment

Not making excuses for sexual violence and believing those who disclose or report sexual harassment and violence

Learning the skills to have healthy relationships, including friendships, hookups, sexual and, romantic partnerships
Learning how to practice and communicate consent is crucial for mutual pleasure and healthy sexuality.
Practicing sexual consent is a fundamental part of having sex. Without consent, any kind of sexual activity is sexual assault. Consent is something that should be taught to everyone from a young age. Unfortunately, consent is not actively taught and is not something we often see practiced in movies, porn, TV shows, and other media.
Knowing how to get and give consent is one of the best tools in preventing sexual assault and challenging rape culture. Preventing sexual assault and challenging rape culture is everyone's responsibility.
Sexting
We can't talk about consent without talking about sexting. Sexting is when we send sexually explicit photos or text messages to someone else's phone.
Sexting can be fun, exciting, and a way for us to express our affection and desire for each other without putting ourselves at physical risk. Sexting is not new—before cellphones, people would send each other steamy love letters and pictures instead of texts.
Sexting can be great if we are in a trusting relationship and feel safe. It can be part of learning how to be in healthy relationships, learning how to practice consent, and building skills for effective communication.
It is important to know that asking for a naked photo can create uncomfortable situations for the person receiving the request. People can feel pressured, like they don't have a choice, or degraded. If your request for a naked picture is only focused on what you want and not on a relationship where there is already trust and communication, think twice about the impact of sending that request.
Same for sending unsolicited naked pictures of yourself (for example, "dick pics"). They can create a hostile environment for people receiving them when they don't want to.
If you want to send sexts or you want to ask for them, make sure to ask for the other person's consent.
Sending a sext comes with risks. Once we send one, we lose control over where it's shared and with whom. The person receiving the text is responsible for ensuring they're not sharing it without the sender's permission. If they share it without the sender's permission, they need to think of the possible consequences.
It's important to be aware of Canadian laws on sharing sexual images without consent. In 2015, the Canadian government put in place a new law to deal with the non-consensual distribution of intimate images and what some people call "revenge porn." This new law states that:
"Everyone who knowingly publishes, distributes, transmits, sells, makes available or advertises an intimate image of a person knowing that the person depicted in the image did not give their consent to that conduct, or being reckless as to whether or not that person gave their consent to that conduct, is guilty."
Law enforcement uses this law when a picture or video is sent without consent outside of a relationship and used as a threat.
With trust, sexting can be great! We need to be respectful and ethical partners who:
Don't share content that was meant just for us as it could seriously harm others.

Make sure that people consent to receiving sexts from us before we send them.

Don't ask for naked pics unless they are in a trusting relationship with the person and know it will be well received.             
This is a guide for how to be an ethical and respectful partner when sexting but it is also important to read up on the ways that Canadian law interprets the distribution of "intimate images" between youth who are all under 18.