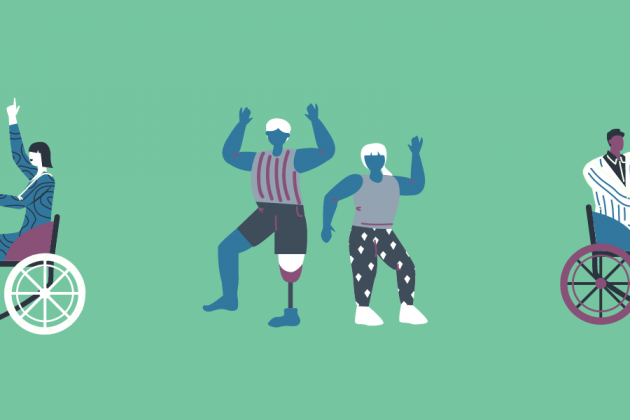 People with disabilities exist everywhere. Disability is a spectrum of experiences (some visible, others not) that may or may not change throughout our lives.
Those of us with disabilities are sexual beings. Having a disability does not make us less attractive or desirable and, with or without a disability, sex can be liberating, safe, and pleasurable.
Sex and physical intimacy look different depending on the person. Sex is not only intercourse or penetration. With the consent of everyone involved, it can be fun to explore and experiment with what feels good to each partner. Having a disability can make you more creative and in-tune with your body as you explore your sexuality.
Depending on your disability, sex may require more innovation, patience, and planning. It's important to listen to your body, talk with your partner(s) and caregivers, and your healthcare providers when relevant. For more detailed information on disability and sexuality, check out our Sex, Sexual Health and Disability hub sections.