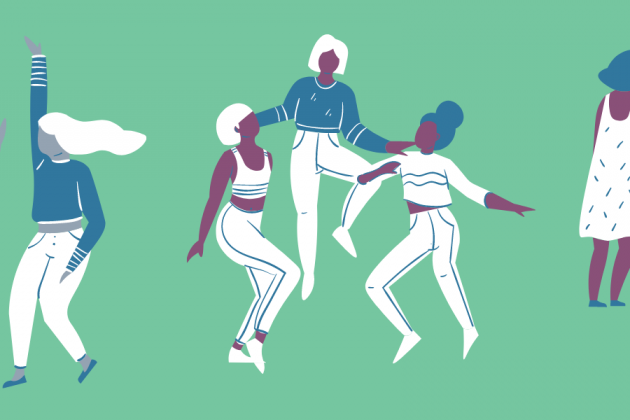 For those of us who are interested in having sex, there are some things we can do to help our experiences be safer and information that we need to make decisions. Practicing safer sex means communicating about what you want to do and making sure we have our partner's consent. It also means using birth control if needed, using condoms or other methods of reducing the risk of STI transmission, knowing when and where to get tested for STIs, etc.
STIs
One potential outcome if we have sex (oral, vaginal, or anal) is getting an STI (sexually transmitted infection). STIs are very common: 1 in 2 people will get one in their lifetime. They are also preventable (by using things like condoms, dental dams, and PreP) and treatable. For more information on STIs including treatment and testing visit: www.onceayear.ca
STIs and Stigma
There's a lot of social stigma when it comes to STIs. This stigma is based on the shame, fear, prejudice, discrimination, guilt, and lack of knowledge that exist in the world at large when it comes to getting infected or living with an STI.
Stigma can look like using the words "clean" and "dirty" to describe STI status. It can also look like being afraid to talk with our partners, friends, or healthcare providers.
Sometimes STIs are called STDs (sexually transmitted diseases). STD is an outdated and inaccurate term since most STIs can be categorized as infections. The term STD reinforces stigma because it associates STIs with disease.
For those of us who are young, STI stigma can be even more pronounced because we are also dealing with stereotypes and prejudice about sexual behaviour related to our age. For instance, if we disclose that we have an STI, we risk being accused of being promiscuous and naïve – two common stereotypes of teens.
It is especially unmotivating to seek out STI testing in this context, despite knowing the benefits of regular testing. This is why we created a youth-friendly directory of clinics who provide STI testing. All clinics listed have met benchmarks for providing non-judgmental and stigma-free care.
Challenging stigma and discrimination are vital to ensuring that we can access what we need to care for our sexual health.
Pregnancy
One potential outcome of sex involving a penis and vagina is pregnancy. During puberty, our reproductive systems mature and we become able to conceive a baby, either because we can ejaculate sperm or because our ovaries release an egg every month which, if fertilized with sperm, will turn into an embryo (the very beginning stage of a pregnancy). If the embryo attaches itself to the lining of the uterus (our womb), then it could eventually develop into a baby over the course of nine months. For more info on pregnancy, check out Reproductive Health.
Choosing a Birth Control Method that's Right for You
We can prevent pregnancy by using birth control (also called contraception). It's important to get informed on fertility (how you can get pregnant the first time you have sex, how it's possible to ovulate during your period, etc.) and birth control options when you are considering or starting to have sex.
There are different types of hormonal and non-hormonal birth control methods that you can choose from. For more information see our reproductive health section. 
We can use contraception for other reasons too. Even though the purpose of birth control is to prevent pregnancy, many people choose to use hormonal forms of contraception because of health benefits. For example, some hormonal birth control methods may help regulate periods, address mood swings associated with the menstrual cycle, reduce acne, and/or lower endometriosis-related pain. Talk to your healthcare provider about birth control to pick out the best option for you.