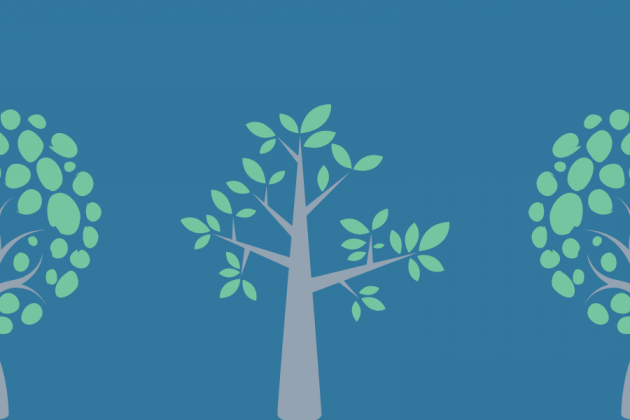 A good birth experience can look like many things. What makes it good is not necessarily the specific location (home, birthing centre, or hospital), or the way to give birth (vaginally or via C-section). Not everyone wants the same thing or faces the same circumstances. Factors that can contribute to having a positive birth experience regardless of where or how it happens are: feeling respected, feeling connected to and in tune with the people around you during your birth, feeling like you and your baby are safe, feeling like you have some say in important decisions related to your birth, and having the information you need to make those decisions. Consider your own circumstances and wishes. Now ask yourself: what does a good birth experience look like for me?
Some people feel comfort in putting together a birth plan. A birth plan is an outline of your preferences during childbirth. Making a birth plan is based on personal choices, comfort levels as well as circumstances. Many people have a birthing assistant (e.g. a doula, a midwife, a nurse) to help them find out the information they need and to make informed decisions about each option in the birthing process.
When creating your birth plan, it's important to discuss your feelings about each option and to make a list of priorities. If you're having your baby with a partner, it's helpful to include them in this process. Because no one can predict exactly what will happen, you may want to think about which decisions are most important to you or how you would react to a change of plans as changes often happen during birth and it is important to navigate both having clear intentions and being flexible when needed.
Talking with your health care provider is a great place to start. They can help assess whether your choices are realistic and safe or assist you in coming up with alternate plans if circumstances change. You may also want to discuss emergency situations and ask how your health care provider would handle different scenarios. Health and safety are crucial. If an emergency does occur, decisions affecting the lives and health of the person giving birth and the baby must be made quickly. Working as a team to create a positive birthing experience can help to reduce tension for everyone involved.
If you're having a hospital birth
If you're giving birth in a hospital, you may be working with staff who are not aware of your plan, as it will come down to who happens to be working on the day you give birth. In some cases, people will make plans to have their baby delivered by a specific OB GYN at a hospital, but then this physician is not available at the time of your birth. You may find it helpful for you and/or your partner to discuss your birth plan with the hospital staff and to assess how you will work together to follow your preferences. You can also work with a doula who can help relay information to your care team.
If you're planning a home birth
People at a low risk for complications sometimes choose to have a home birth. Key factors for a successful home birth are having a support network and a good system in place for transfer to a hospital when necessary. A number of studies show that giving birth at home is just as safe as giving birth in a hospital. As you prepare for your home birth, it's important to remain flexible and understand that if complications arise, you might have to transfer your care to another provider or give birth in a hospital. Make sure a backup hospital is relatively close and that you can get there quickly and safely.
Some people are lucky to live near birth centres which is a third option for where people can deliver their babies! If you are working with midwives, they can let you know if this is an option available to you if this is of interest.
Some tips for a healthy pregnancy
Getting early and regular prenatal care is important for a healthy pregnancy. Whether this is your first pregnancy or your third, fourth or fifth. Here are some practical tips for maintaining a healthy pregnancy:
Take a multivitamin or prenatal vitamin that contains folic acid every day. They can be prescribed by a doctor or found in pharmacies and grocery stores, and some sexual health centres offer them for free. Folic acid is most important at the beginning of pregnancy. But it is recommended to continue to take it throughout your pregnancy. If you are planning to get pregnant, you can start taking folic acid in the months leading up to conception.
It's important to see a health care professional during your pregnancy. Usually, someone will see their doctor or midwife about once a month for week 4 through week 28. Then about twice a month for weeks 28 through 36. And then weekly until birth. If you are older than 35 or your pregnancy is high risk, you'll probably see your doctor more often.
Ask your doctor before you stop any medication or start any new ones. Some medications are not safe during pregnancy. Keep in mind that even over-the-counter medicines and herbal products may cause side effects or other problems. That said, quitting medication or not using medication you need could also be harmful so consult a health professional before you make those decisions.
Avoid x-rays. If you must have dental work or diagnostic tests, tell your dentist or doctor that you are pregnant so that extra care can be taken.
Get a flu shot. Pregnant women can get very sick from the flu and may need hospital care.
Eat a variety of healthy foods. When possible, choose fruits, vegetables, whole grains, calcium-rich foods, and foods low in saturated fat.
Drink plenty of fluids, especially water.
Getting enough iron prevents you from getting anemia, which is linked to preterm birth and low birth weight. Eating iron rich food like leafy greens, red meat, or beans can help you keep your levels of iron up. You can also add a daily prenatal vitamin or iron supplement to be sure you are getting enough.
Be mindful of foodborne illnesses. Help prevent them by washing fruits and vegetables before eating, cooking meat and fish thoroughly and properly handling, cleaning, cooking, and storing food.
Limit your consumption of fish with high levels of mercury, e.g.. swordfish, king mackerel, shark, tuna, and tilefish.
Lifestyle tips
Gaining weight during pregnancy is normal and desirable. Maintaining a healthy diet and keeping active will keep your body in good shape as it changes. The amount of weight gained during pregnancy varies from one person to the next.
Avoid smoking or using drugs. If you need support to quit, consult a health professional you feel comfortable with.
While people have been warned to avoid all alcohol during pregnancy, some research had found that small amounts of alcohol during pregnancy may be safe which for a long time, meant that many people felt comfortable with occasional drinking during pregnancy. Now, new research found that the safest option is to avoid alcohol all together as there are no safe amounts of alcohol that can be consumed during pregnancy. In 2020, after analyzing 23 previously published studies, researchers confirmed that drinking alcohol during pregnancy leads to children with poorer cognitive functions and increases the risk of lower birth weight. A 2018 study found that Fetal Alcohol Syndrome (FAS) and Fetal Alcohol Spectrum Disorder (FASD) might be 10 times more common than previously thought.
Unless your doctor tells you not to, it's recommended to include some exercise in your weekly routine. If you worked out regularly before pregnancy, you don't need to change your habits as long as your health doesn't change.
Don't take very hot baths or use hot tubs or saunas.
Get plenty of sleep.
Get informed. Read books, watch videos, go to a childbirth class, and talk with parents around you. Find out if there are childbirth classes available for you to prepare for the birth of your baby.
Environmental tips
Limit your exposure to chemicals like insecticides, solvents (like some cleaners or paint thinners), lead, mercury, and paint, including paint fumes. If you're unsure if a product is safe, ask your doctor before using it. Talk to your doctor if you are worried that chemicals used in your workplace might be harmful.
If you have a cat, ask your doctor about toxoplasmosis. This infection is caused by a parasite sometimes found in cat feces. You can lower your risk by having someone else change the litter box for you and by wearing gloves when gardening.
Avoid contact with rodents (mice, rats), including pet rodents, and with their urine, droppings, or nesting material. Rodents can carry a virus that can be harmful or even deadly to your baby.
Wash your hands often to reduce your chances of getting sick.
Stay away from second-hand smoke.