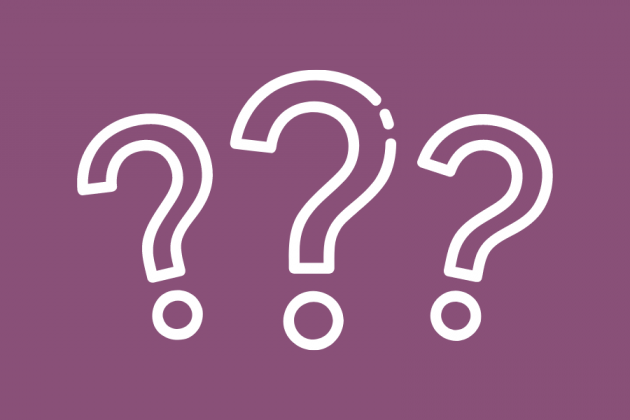 Unplanned pregnancy? Here are your options
People become pregnant at many different ages and stages of life. Many people plan their pregnancies, but unplanned pregnancies are common. In any given year in Canada, about 60% of all pregnancies are unplanned. Of those, close to half end with an abortion and the rest lead to a birth. When making decisions around an unplanned pregnancy, it's important to remember that everyone is different, and we all face different circumstances that inform the choices we make. Trust people you know to make the decisions that are right for them, even if that's different from how you might react in a similar situation.
If you are facing an unplanned pregnancy, know that you are not alone. People can feel anything from joy to fear to confusion – and all of those reactions being normal and valid.
It can be hard to sift through your feelings when making a decision about an unplanned pregnancy. It can be especially complicated when it happens at a time that others might expect us to want to be pregnant, or when we might want to be pregnant later. Sometimes, we might want to be pregnant, but find ourselves dealing with circumstances that make the idea of continuing a pregnancy scary or unsustainable, or just plain impossible. Other times, we might be nearing the end of our reproductive years and feeling the pressure of "the clock ticking" or we might have children already and want to plan and space our families accordingly.
Sometimes, we know exactly what we want to do. Other times, it can bring up lots of confusing and conflicting ideas and feelings. We might have lots of supports around us, or we might have none. An unplanned pregnancy can sometimes bring on big life changes – for instance, it can bring on changes to a relationship if partners have different ideas or expectations than we do. If you're feeling overwhelmed when experiencing an unplanned pregnancy, pregnancy options counseling is an excellent way to receive non-judgmental and competent support when considering the many factors that will inform your decision moving forward. If needed, call the Access Line to get a referral to reputable pregnancy counseling options.
An abortion is the ending of a pregnancy. Sometimes this happens without intervention, in the form of a spontaneous abortion, commonly called a miscarriage. In an abortion procedure or elective abortion, the embryo is removed or expelled from the uterus with the help of a health service provider or through the use of medication. There are two types of abortion: surgical or in-clinic abortion (also known as aspiration abortion) and medication abortion (where medication is used to induce a miscarriage). Both are safe procedures with exceptionally low rates of complications that do not impact your future chances of becoming pregnant.
What are the costs of abortion?
Surgical (aspiration) abortion is entirely covered by provincial or territorial health insurance. Similarly, medication abortion (Mifegymiso) is also covered by provincial or territorial health insurance plans (with the exception of Nunavut where most of the patients can access coverage through federal programs), as well as Non-Insured Health Benefits and the Interim Federal Health Plan. If you are accessing abortion, and you have a provincial or territorial health card, you should not have to pay out-of-pocket for these costs.
If you do not have provincial or territorial health insurance, some private insurance plans cover the costs of abortion. If you do not have private insurance, some clinics offer reduced rates for uninsured individuals, or have programs to help support individuals in this position. Please contact our Access Line at 1-888-642-2725 for support.
Where can I access abortion?
There is a lot of confusing and misleading information online about where to access abortion. To find a reputable abortion provider, visit our online directory, call our Access Line at 1-888-642-2725, or visit Choice Connect.
Not all hospitals or clinics will publicly share information about offering abortion services, so it is important to use a trusted resource like the one listed above to find up-to-date information.
It is important to be careful about the information found online about abortion and about which clinics offer abortion care as there is lots of misinformation shared by groups and individuals who seek to reduce access to abortion because of their personal beliefs.
Medication abortion uses a combination of medications (Mifepristone and misoprostol) rather than surgical techniques to end a pregnancy. First, you will be offered a counselling session to ensure you are certain of your decision and were not pressured into choosing to end a pregnancy. Then, your health care team will proceed with their medication abortion protocol which may or may not involve an ultrasound to date and locate the pregnancy, bloodwork and other tests. After that, the medication will either be given you directly or ordered to a nearby pharmacy for you to pick up. You will need a prescription for this medication. The first medication is taken by mouth and stops the pregnancy from developing further. The second medication tablets are dissolved between your cheeks and gums, 24 to 48 hours after the first medication. This causes cramping and bleeding, which expels the pregnancy tissue.
75% of people find the pain associated with medication abortion to be moderately uncomfortable, while 25% of individuals find the pain to be more severe. You can use over-the-counter pain relievers, as well as a heating pad, to provide comfort during the procedure. The bleeding and expelling of tissue begin as early as 45 minutes after taking the second medications, and typically, is complete within 3 to4 hours. It is normal to have bleeding that tapers off and gets lighter throughout the course of a week after a medication abortion, and it can be helpful to wear pads during that time. In Canada, medication abortion is offered early in a pregnancy – up to nine weeks from the first day of your last menstrual period.
Bloodwork: Depending on a clinic or health care provider's protocol, this happens both before and after the medication abortion, using a quick blood draw from a small syringe. This is done in order to measure the amount of pregnancy hormones in your blood (HcG) as well as to determine your blood type. This test is repeated within 7 to 14 days after the medication abortion to ensure that these hormones have dropped sufficiently, indicating that the abortion is complete.
A note on ultrasound: Usually, a health care provider will require an ultrasound before prescribing the abortion pill. This is done to ensure that the pregnancy is within the gestational limit of the medication (9 weeks), and to make sure the pregnancy is in the uterus (and not an ectopic pregnancy which requires medical intervention). If you have regular cycles and are absolutely certain of when your last menstrual period was, some providers may be willing to give you the medication without an ultrasound as it is not mandatory. That said, health care providers will offer the protocol they are comfortable with to ensure they can offer the best care. When having the ultrasound, you can ask to not see the imaging if you prefer not to – it is your choice.
In rare cases (about 2%), not all of the pregnancy tissue is expelled from the body, which means the medication abortion needs to be followed up with a surgical abortion to complete the abortion.
Did You Know? On 29 July 2015, Health Canada approved the use of the medication abortion drug RU-486 (also known as Mifepristone). In Canada, the Mifepristone (RU-486) and Misoprostol drug regimen is sold under the name Mifegymiso. The medication started to become available to the public in January 2017. This medication has been available for over 30 years in over 60 countries. This is not a new medication; it is the World Health Organization's gold standard for medication abortion.
Surgical abortion, otherwise known as aspiration abortion or in-clinic abortion, is the most common abortion procedure performed in Canada and is done by a health care provider in either a clinic or a hospital. Surgical abortion involves dilating the cervix (the opening to the uterus) and gently removing the embryo or fetus and placental tissue from the uterus. This dilation happens using a dilator (a small rod with rounded ends) or laminaria that are placed in the cervix which then slowly increase in size to dilate the cervix. The procedure starts with an intake and counselling session to ensure you are certain of your decision, and not being pressured by anyone into ending a pregnancy. The actual procedure takes approximately 5 to 10 minutes to perform, though one can expect to be at the clinic for a few hours, factoring in both the intake and recovery period. Abortions performed in clinics typically use a local anesthetic, where a small injection freezes the cervix before dilation, as well as conscious sedation which is a combination of medicines to help you relax (a sedative) and to block pain (an anesthetic) during the procedure. You will still be awake during conscious sedation, but typically will not remember much afterwards or feel pain during the procedure. Most hospital abortions use general anesthetics, where you are asleep for the procedure.
Abortion is legal, safe, and common in Canada. Approximately 1 in 3 people who are able to get pregnant will have an abortion in their lifetime. When possible, an abortion should be done as early as possible, as access is easier at earlier gestations. The vast majority of abortions are performed during the first 12 weeks of pregnancy. While there are no legal limits to when an abortion can be performed, it is currently accessible up to 24 weeks in Canada, but only in certain provinces. People need abortion care at different gestational times for a variety of reasons and so, it is important to ensure they can access the health care they need. To find a provider near you, contact the Access Line at 1-888-642-2725. Wait times at clinics are typically between 1 and 2 weeks, so it is important to call as soon as possible to make sure you do not surpass their gestational limits.
Adoption is the process of continuing your pregnancy and, after the birth, arranging for another family to legally and socially adopt the baby as a member of their family. Adoption procedures vary province to province, and they are performed by regulated bodies or individuals such as adoption agencies, private practitioners, child and family services, and/or a provincial ministry. The best place to find accurate and up-to-date information on voluntary adoption placement is your provincial government's website.
Alberta, British Columbia, Manitoba, New Brunswick, Newfoundland and Labrador, Northwest Territories, Nova Scotia, Nunavut, Ontario, Prince Edward Island, Quebec, Saskatchewan, and Yukon
Things to Consider
When planning to place a child for adoption directly from birth, the pregnant person can choose to be as involved with the placement selection process as desired. You can work with the regulated agency/individual to review profiles and meet with potential adopters. In most circumstances, counselling services can be arranged to support you with the process. There are no fees for the birth parent who would like to place a child for adoption.
There is a mandatory waiting period of 10 days after birth before a birth parent can legally consent to an adoption, and consent can be withdrawn within 30 days after the child's birth, even if the child has already been placed with a family. 
Will I be Involved in the Child's Life? 
It is possible for pregnant individuals to go through the entire legal adoption process without having any contact with and little to no information on the adoptive family. Almost all provinces in Canada also have open adoption records, which can be requested by adoptees and biological parents with some restrictions. This means it is possible for information on the adoption to be accessed by relevant parties in the future. You may want to learn more about open records in your province. Check out the Child and Youth Permanency Council of Canada for links to record information in your province. 
There are many factors to consider when deciding if you would like involvement in the child's life. Openness or Open Adoption often refers to some level of information exchange or contact (such as visits or letter writing) with the child and the adoptive family. Openness has both legal and practical applications and may present a variety of challenges for all parties involved. For some families and individuals, managing openness may come more easily than for others. It is important to note that once the legal proceedings of adoption are finalized, there may be little legal protection and support for the birth parent(s). 
With or without openness, some may think very little about the adoption after the legal aspect is resolved and others may feel the impacts of this choice in different ways throughout their life. It can be helpful to hear from adoptees and birth parents on their experiences with contact and openness when making this decision. 
Feeling Pressured to Choose Adoption?
Just like choosing abortion or parenting, deciding to pursue adoption may be the right choice for some people but not for others. That said, many anti-abortion advocates (individuals, groups, clinics, and pregnancy crisis centers) try to push adoption as a "favourable" option, or provide misinformation that pressures people to choose adoption or parenting.
Pregnant people have the right to bodily autonomy, and that includes the right to accurate information and support. If you are feeling confused or pressured, you can contact our judgment free, Canada wide, toll-free Access Line at 1-888-642-2725. 
 
If you are pregnant and have chosen to become a parent, it is important to receive prenatal care to help make sure that you have a healthy pregnancy. You may also want to find an obstetrician or a midwife, prepare yourself for childbirth, and decide whether you want a doula. Prenatal classes provide information about how to take care of yourself and your baby while you are pregnant. These classes often include topics such as nutrition, childbirth, breastfeeding, and caring for your baby, and can often be found for free in your community, usually operated by local public health units.
Parenting is an incredibly important job that has its rewards as well as its challenges. There are many resources about parenting available online or in your community that can be important sources of support and information. Parenting requires patience, love, and energy, and can be frustrating and tiring. You need to make sure that you are taking care of yourself as well as taking care of your child. Parents are not expected to be perfect and learning the ropes comes with many learning opportunities.
Having a child brings new responsibilities. It is important to explore various options related to having a child. Some things you may want to look into include whether you're eligible for maternity leave coverage, whether your partner is eligible for parental leave coverage, child care options, your support system (family, friends, parenting support groups etc.), and government programs and bursaries that support parents and families.
Can I do it alone?
Some people choose to parent alone, while others may experience a breakup or divorce, or the death of a partner, and end up parenting alone. Finding and using as much support as possible can relieve some of the pressures of being a sole support parent (commonly referred to as single parent). If you have a supportive family or friends, you might ask them for support with things like childcare, grocery shopping, extracurricular activities, etc. One of the many benefits of sole support parenting is that you do not have to compromise any of your beliefs and can raise the child however you would like to and however works best for you.
How do we parent together?
If you are planning to parent with one or more partner(s), you will want to understand each other's expectations. You may want to consider family or couple counseling if you are having a hard time adjusting to a new baby, or even before the baby is born if you are experiencing conflicting ideas or just worries around how to do this together. Parenting can bring great joy to couples and family units, but it can also strain relationship as schedules change, people experience sleep deprivation, lack of personal or romantic time, and energy is dedicated to raising a child. It is important to take care of the relationship by spending time together, talking to each other, and relaxing together.