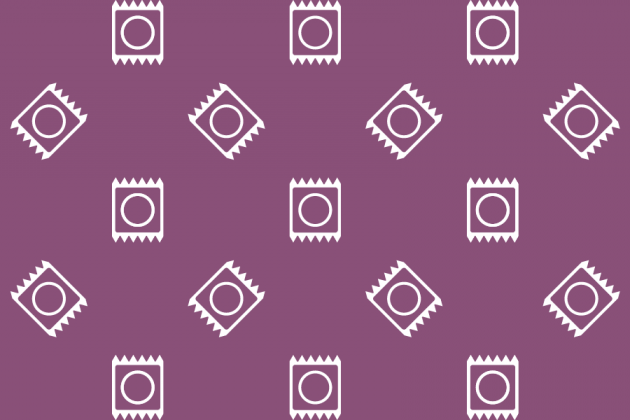 Flexing our critical thinking muscles and developing media literacy skills are part of being a sexually healthy teen. Young people's sex-ed (when they get it) often focuses on what adults don't want young people to do. Healthy sexuality is more than avoiding negative health outcomes. Being sexually healthy as a young person means:
Accepting and celebrating our bodies, gender identity, gender expression, and our own and other peoples' sexual orientation.

Developing the skills to effectively communicate with our family, peers, and partners (whether they be casual, serious, sexual and/or romantic)

Having the information we need about our body and health to make important health decisions. This includes information on puberty and what to expect.

Understanding the risks, responsibilities, outcomes, and impacts of sexual choices as well as the potential benefits of sexuality like joy, fun, connection, pleasure, and intimacy.

Having tools (like knowledge and communication skills and like condoms or dental dams) to reduce risk for ourselves and others.

Developing a strong understanding of privilege and oppression to make sense of our own and others' experiences in the world, to build solidarity, resilience and community, and to contribute to positive change.

Knowing how to use and access the healthcare system and other resources to seek information and services.

Learning how to set and respect sexual boundaries and understand consent.

Forming and maintaining meaningful and healthy relationships, from friendships to sexual or romantic partnerships.
While adults' intentions for wanting to keep young people safe from negative health outcomes, sexual violence, or difficult relationships can be good, sometimes the impacts of these efforts can have unintended consequences. But there are ways that adults can work with young people to facilitate safer situations that respect young people as experts of their own lives. If you're an adult reading this, check out some tips below. (If you're a young person with an adult in your life who you trust, consider sharing these tips with them too!)
Adults as Allies
As adults, we need to have a positive and respectful attitude towards young people's sexual development and health if we want to be a supportive and trusted ally.
Having open and honest conversations about what matters to the young people in our lives and what they are going through is the foundation of becoming a trusted resource as they learn about sexual health. If we want to be advocates for young people, we need to make sure their fundamental rights are respected and that sexual health information and services meet their needs.
The best way to be an ally when it comes to young people's sexual health and well-being is to:
Recognize that the teenage years are a time of sexual development and experimentation. It doesn't mean that all teens are sexually active but it does mean they are sexual beings who are curious and eager to learn.

Acknowledge that choosing to be or not to be sexually active is a normal and healthy part of adolescence.

Support, defend, and advocate for young people's right to develop healthy, respectful, and consensual sexual relationships and advocate for their right to information (including sexual health information, their right to health, their right to live free of violence, and their right to non-discrimination).

Talk about sexuality and gender in positive and inclusive ways. Not everyone is cisgender, heterosexual, or fits neatly into gender norms and gender expression boxes.

Teach young people about the context in which their experiences take place to nurture their resiliency and their ability to build community with others when they face challenges like homophobia, fatphobia, slut shaming, sexual violence, misogyny, transphobia, and racism.

Challenge your assumptions and stereotypes about teens

Create inclusive and safe homes and learning environments for all youth.