Buy a cool t-shirt and support Action Canada!
Toronto artist Alison Garwood-Jones from Penjar Productions is selling shirts, printed with an image drawn by herself, to fundraise for Action Canada. Each shirt costs $30 and $10 from each sale will be donated to us. 
Thank you Alison.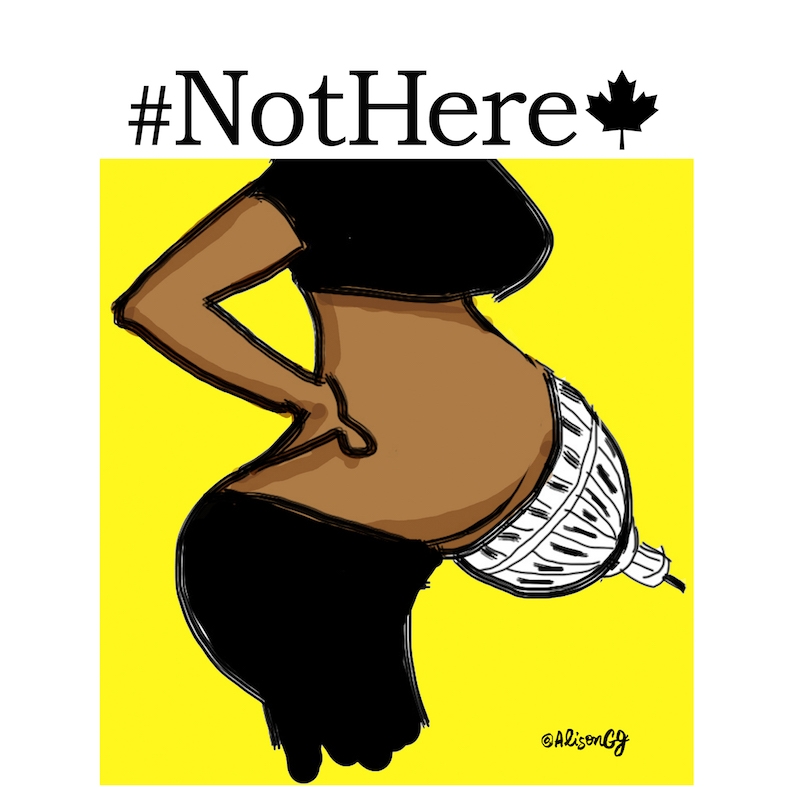 From the artist: 
"I drew this image in 2012 during the American Presidential Election cycle. At the time, I was incensed by the Republican candidates who promised, if elected, to repeal the right to reproductive freedom. So I drew my frustration. The image is a metaphor for any government that tries to assert control over a someone's reproductive autonomy. The #NotHere hashtag with the maple leaf is a reminder of just how fragile the human rights gains of the last forty years really are.
In 2019, those rights are eroding fast. After the recent abortion bans in Alabama, Georgia, Ohio, Kentucky, and Mississippi, I felt compelled to grab the image, put it on a T-shirt and raise money on an ongoing basis for Action Canada. They do such good work safeguarding and supporting the reproductive rights in Canada and around the world."
Follow her on Twitter and Instagram
The shirts are provided by Jerico.ca, a socially-conscious Canadian brand based in Scarborough, Ontario.