In Canada, there are more crisis pregnancy centers (CPCs) than abortion providers.
When you give to Action Canada you make it possible to refer people to legitimate clinics that offer real choices and actual options counselling.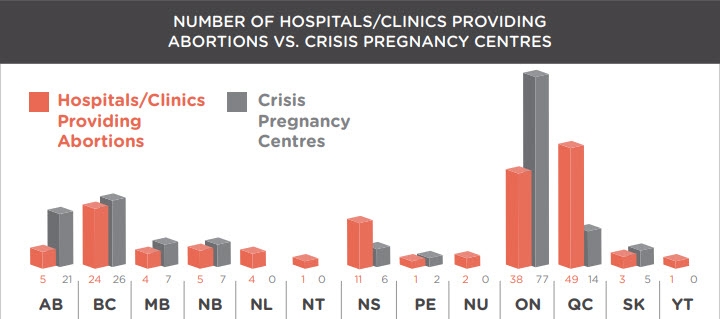 Crisis pregnancy centers (CPCs) are anti-abortion organizations disguised as clinics that provide counseling and other prenatal services. They often provide inaccurate information about abortion or pregnancy options. This may delay or interfere with access to abortion and contraceptive services and improperly influence reproductive health decisions. In addition to pregnancy tests and counselling, some of these centers offer ultrasound services, which can blur the line with medical services.
You Can Help Put A Stop to Fake Clinics
Your donation to Action Canada can help with these three more urgent priorities:
1. Bolstering the infrastructure of the toll-free Access Line to answer the higher call volumes that have come with the pandemic.
2. Launching a new texting service to better serve people.
3. Creating a new social marketing campaign to counter the misinformation of these Crisis Pregnancy Centres. Thanks to your support, more people can access non-judgemental, factual information about abortion, contraception and reproductive health.