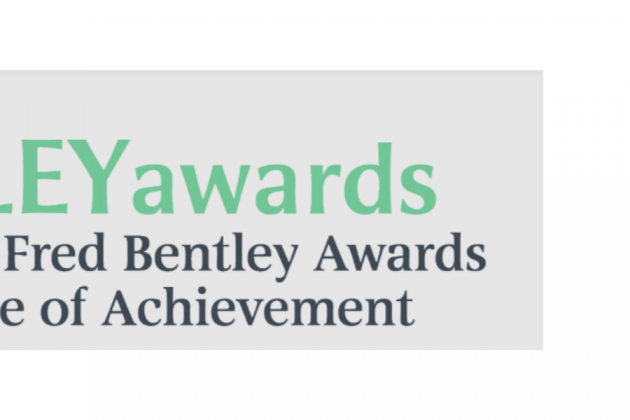 The purpose of the Helen & Fred Bentley Awards for Excellence of Achievement is to recognize and publicize outstanding achievements by Associate Organizations of Action Canada for Sexual Health and Rights.
The award aims to highlight program excellence within Action Canada's network of Associate Organizations and is open to Associate Organizations of Action Canada in good standing who are registered charitable organizations.
To have a program considered for the Bentley Awards, Associate Organizations must complete the short application below relating to that program.
The program must have taken place in the last two years (as opposed to new ideas for programs or services).
If you have applied for the award for a certain program in the past but were not awarded the award, you may re-submit an application for the same program provided it is still active and the application is updated. If your organization has been awarded the Bentley Award for a particular program, that program is no longer eligible unless it has substantially changed. If your organization has been awarded a Bentley Award in 2020 or later, you are not eligible to apply to this round of awards.
The Bentley Award Selection Committee will review all applications and decide on the winners. There will be two awards given out: the first place has a cash value of $7,000.00 (CAD) and the second has a cash value of $3,500.00 (CAD). The financial support for the Bentley Award is drawn from an endowment fund created at the Edmonton Community Foundation by Dr. Bentley.
Application forms must be completed and submitted to Action Canada no later than October 1, 2021.
Applications will be judged based on a variety of factors including: the completeness of the application, its clarity, the number of people served, the overall impact, community collaborations, community benefit, innovation, and excellence.
The committee recognizes the diversity of Action Canada Associate Organizations and makes every effort to evaluate the projects within the context of the size and scope of each organization. All of the content for the application must be included in the short application (below) and not in additional documents or attachments. The only exception to this is where the program has resulted in a publication, website, poster, video or other tangible product – a copy of the product should be forwarded to the Selection Committee c/o Britt Neron at [email protected].
A selection committee comprised of 7 individuals will review the applications and select the winners. Representatives on the committee will include Action Canada staff and volunteers, Associate Organization representatives, as well as representatives of Dr. Bentley.
Completed applications must be submitted no later than October 1, 2021 in order to qualify for consideration of the Award.
The Bentley Awards are only open to Associate Organizations of Action Canada. To learn more about becoming an Associate Organization, please email Rosario at [email protected].