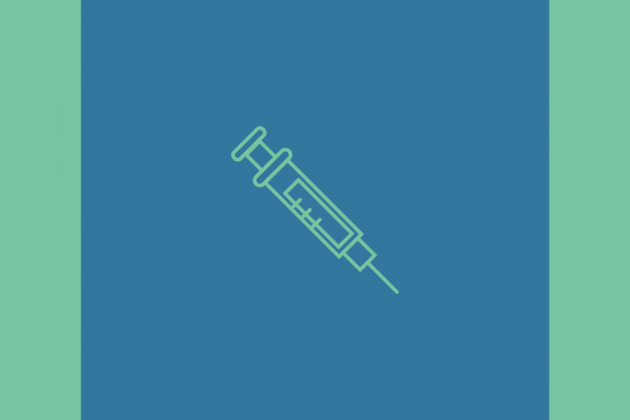 Accidents happen! The condom broke or you forgot to take your birth control pill. Or maybe you didn't plan or want to have sex, or you were pressured to have sex. Emergency contraception offers a back-up plan to prevent pregnancy after unprotected sex or failed contraception, that are effective for up to 120 hours (5 days) after sex, and most effective when taken as soon as possible There are two types – progestin-only (Plan B) and the Yupze regimen (norgestrel-ethinyl estradiol tablets, or Ovral).
Emergency contraceptive pills (ECP) are also known as the morning after pill. They can be purchased over the counter at pharmacies, meaning you don't need a prescription to get them. At the pharmacy, you can ask for Plan B or emergency contraception and the pharmacist will provide you with the medication. You can also often purchase ECP from your local sexual health clinic or health care provider.
When taken within 5 days of unprotected sex, the morning after pill reduces the risk of pregnancy. The sooner you take it, the more effective it is. It's important to not delay. If it's been more than seven days since you've had unprotected sex and you do not get your menstrual period on time, take a pregnancy test. If you are pregnant, there are options available to you if you do not want to continue the pregnancy. ECP is not an abortion pill – it prevents a pregnancy from happening. As a result, once a pregnancy has occurred, ECP will not work.
What are emergency contraceptive pills (ECP)?
Emergency contraceptive pills are also known as the "morning-after-pill". They may be taken up to 5 days (120 hours) after unprotected sex to prevent pregnancy – not just the next morning, despite their name. That said, the sooner you take ECP – the more effective they will be for preventing pregnancy. The most common type of ECP contain progestin, which is one of the hormones found in combined oral contraceptive pills. It is more effective than other forms of ECP and has fewer side effects. ECP does not protect you from STIs.
What is the difference between the emergency contraception pill and the abortion pill?
ECP is not the abortion pill -- which is called Mifegymiso. ECP can only prevent a pregnancy from happening after unprotected sex if you take it within 5 days. That means, emergency contraception prevents a pregnancy from happening. If you are already pregnant, ECP does not harm your fetus and it will not cause an abortion or miscarriage.
If I have a consultation, what might a pharmacist ask me?
The pharmacist will likely ask you some short questions before they dispense ECP. The pharmacist usually has a standard screening form they use as a guideline. They might ask you your name, the date of your last period, when you last had unprotected sex and if you have used ECP before. This information is kept confidential.
You may feel uncomfortable answering these questions at a pharmacy counter – and, in some cases, the pharmacist may make you feel uncomfortable depending on their own values and comfort in talking about sex. Remember that you have a right to take control of your body and choices. You have the right to ECP and you can choose to end the consultation at any time.
What if the pharmacist refuses to give me the ECP?
There have been some rare cases of pharmacists refusing to dispense ECP due to their personal beliefs. Pharmacists have this right as a health professional, but they are also obligated to refer you to a pharmacist who is willing to provide the service and dispense ECP if they will not. If you have ever been in the position where a pharmacist has refused to give you ECP and did not refer you to another pharmacist and/or alternative location to obtain ECP please contact the Canadian Pharmacists Association.
Although it may be difficult, try not to be discouraged if this happens to you. Find another pharmacy and/or clinic nearby that will dispense ECP to you – remember it is your right to access ECP.
Does how much I weigh impact ECP effectiveness?
There are concerning reports of pharmacists refusing to sell levonorgestrel (Plan B) to people over a certain weight. That's because Health Canada currently recommends people over a certain weight seek alternative methods of emergency contraception, stating that levonorgestrel may be less effective in people over 165 pounds and ineffective in people over 176 pounds. This potentially represents more than half of all people in Canada who can get pregnant and who are over 18. The warning, issued in March 2014, is based on a 2011 meta-analysis that showed that obese women taking the drug had a fourfold greater risk of pregnancy than people under that weight threshold.
That said, a European Medicines Agency review later in 2014 determined that the "data available are too limited and not robust enough to conclude with certainty that contraceptive effect is reduced with increased bodyweight." People are advised to continue using levonorgestrel regardless of their weight, ideally "as soon as possible" after unprotected sex in order to increase the likelihood that the drug will work.
The Society of Obstetricians and Gynaecologists of Canada also recommends that until better evidence is available, people with a BMI over 30 "should not be discouraged" from using levonorgestrel if they can't access or don't want a copper intrauterine device (IUD) — the only alternative emergency contraceptive available in Canada. This stance is also endorsed by the Canadian Pharmacists Association.
In sum, while more research needs to be done to test the efficacy of ECP at different weights, there is no solid evidence right now that justifies not using the Emergency Contraception Pill as soon as possible when weighing over 165 pounds.
Can ECP be obtained on someone else's behalf?
Yes – a pharmacist should dispense ECP on someone else's behalf, meaning that a friend, family member, or partner can pick it up for you. They may ask questions about your relationship to the person you are picking it up for and ask when their last period was.
Do I have to be over 18, or get parental consent, to get ECP?
No – there are no age restrictions on ECP, but some pharmacists may refuse to dispense it. If you encounter this, find another pharmacist who will dispense the medication to you.
I had unprotected vaginal sex but my partner did not ejaculate inside of me. Should I take ECP?
There is a very low chance of pregnancy when it comes to pre-ejaculate (pre-cum), although the science behind this isn't conclusive. However, if you are worried about pregnancy and/or you are not sure if ejaculation occurred, ECP is an option.
When will I get my next period after I use ECP?
Your next period may come a little early or a little late and may be heavier or lighter than usual. If you have not started your period after three weeks of taking ECP, you should get a pregnancy test and talk to your health care provider. If you are pregnant and are unsure about whether you want to be, there are options available to you, including medication or surgical abortion.
What If I bleed (spotting) after I take the ECP?
You may experience vaginal bleeding after taking ECP because of the hormones in the pills. Others experience some nausea when taking ECP. Some bleeding is normal, and it will likely go away by itself or after you get your period. Not everyone experiences bleeding after taking ECP.
In some cases, the bleeding is due to another cause. If you experience unusual vaginal bleeding coupled with other symptoms such as abdominal pain and dizziness that last longer than a few days, or the symptoms start getting worse, speak with a health care provider.
What if take ECP and my period does not come after three weeks?
Using ECP is not 100% effective in preventing a pregnancy. If your period has not started within three weeks after taking ECP, you should take a pregnancy test and consult a health care provider.
Is it OK to use ECP frequently?
ECP is not as effective as regular contraceptive methods and should therefore be used as a back-up method of birth control, not a primary form of birth control. While regular use of ECP is not recommended, repeated use over time poses no known health risks. Taking ECP won't have any effect on your future ability to get pregnant.