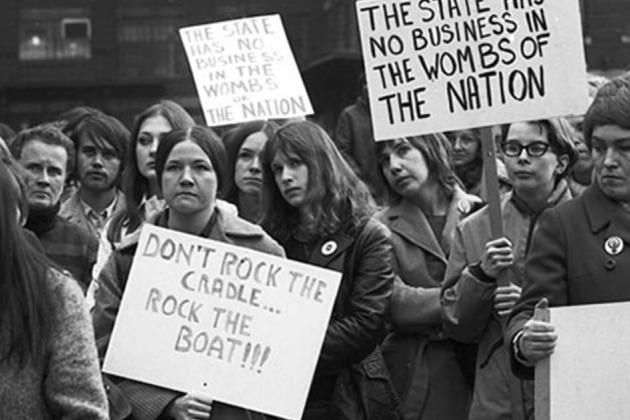 This year, let's honour our activist history by remembering the impact of the Abortion Caravan. On May 8, 1970, a convoy of feminist advocates, activists, and leaders travelled from Vancouver to Ottawa to protest life-threatening policy that criminalized abortion. They chained themselves to their seats, and demanded that Parliamentarians face the reality of how the law harmed so many. These incredible feminists were a major part of the change that led to the decriminalization of abortion in 1988.
In the decades since, multiple generations of activists, policy makers and advocates have built on this powerful legacy, and the fight is far from over. With the combined support of people across Canada, movements relentlessly pressed forward for all people to claim their human rights to health, safety, and non-discrimination.    
A coalition of groups and individuals who support reproductive rights have come together to plan events and initiatives for the 50th anniversary. Our 2020 Caravan coalition consists of over a dozen women who were part of the original 1970 Caravan, as well as pro-choice groups, sexual health centres, abortion clinics, labour unions, researchers, archivists, authors, and others.
Join us online in May to commemorate the 1970 Abortion Caravan and continue our work to achieve reproductive justice for all.