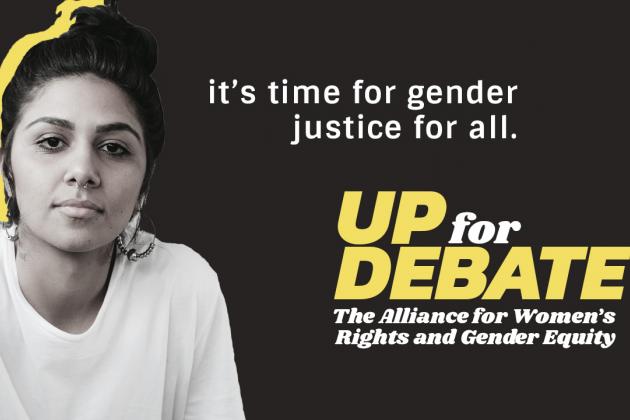 Up for Debate is back for the 2019 federal election and we want gender justice now!
Action Canada for Sexual Health and Rights is part of the Alliance for Women's Rights, a network of over 100 organizations in Canada responsible for organizing Up for Debate.
Up for Debate is a national campaign calling on federal political parties to participate in a gender equality debate in the lead up to each federal election. In 2015, Up for Debate organized the first federal election debate in over 30 years on women's issues and gender equality, making these issues a critical focus in the election campaign. This year, Up for Debate is working toward a debate on these important issues with all major political parties, the first in over 30 years.