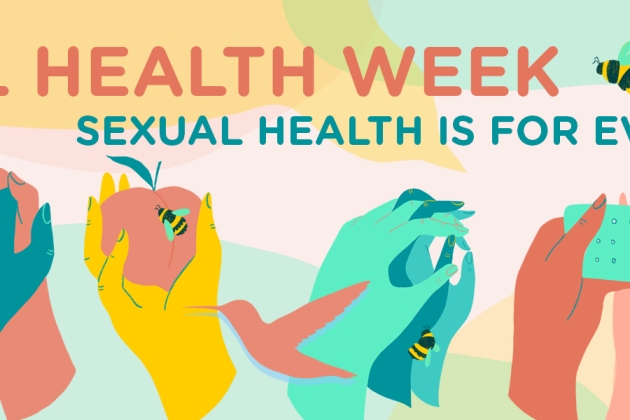 Sexual Health Week is Action Canada for Sexual Health and Rights' signature public health campaign. For over 20 years, this time has been dedicated to raising awareness on key issues in sexual health, education, and health care.
This year, Sexual Health Week takes place from February 12th to 16th with the message: Sexual Health is for Everyone.
We all have sexual health. And just like our physical health and mental health, sexual health is an important aspect of our overall wellbeing. It's connected to more than just pregnancy or sexually transmitted infections – sexual health includes things like how we feel about our bodies, consent, social relationships, pleasure, who we're attracted to, and more!
Since sexual health is connected to so many things, there's almost no limit to who can participate in sharing sexual health supports in our communities! Sexual Health Week is a chance for all of us to highlight amazing services, resources, and organizations working to improve sexual health outcomes so we can all live fuller, healthier, and happier lives.
From February 12-16, we're inviting everyone to talk about the many ways sexual health is important in our lives.
See our Participation Guide to for ideas on how you can join and share about how sexual health shows up in our work and in our communities! This week is a chance to tell people about the tools and groups that help us better understand sexual health, and help us envision a healthier, inclusive, sex-positive future for everyone – Because sexual health is for everyone!