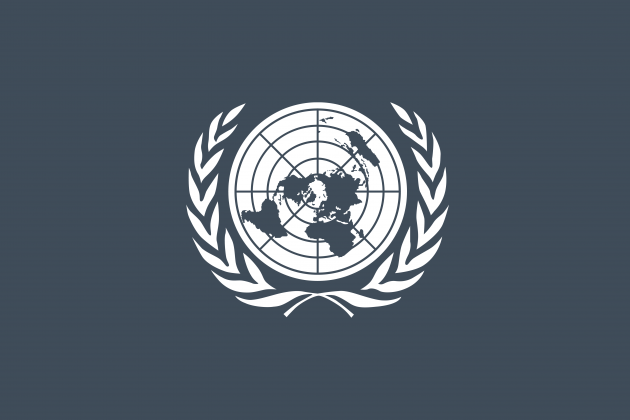 What does international human rights law have to do with sexual health and reproductive rights? This resource gives an overview of the international treaties that Canada has signed onto and what they mean for your rights. 
What's a Treaty Body? 
International human rights law is made up of a number of treaties that outline human rights. Each of these treaties has a treaty body, or committee of independent experts, tasked with ensuring that the people in the countries that have ratified these treaties are able to have their rights upheld. Each treaty body requires governments to undergo periodic reviews where their human rights records are examined and civil society organizations like Action Canada are able to submit recommendations for actions that countries must take to meet their human rights obligations. 
Sexual and Reproductive Rights 
Sexual and reproductive health and rights (SRHR) is a term that encompasses the full range of rights related to sexuality, gender, reproduction, including sexual and reproductive health. SRHR are premised upon the human rights of all persons to make free and informed decisions concerning their sexual and reproductive lives free from violence, coercion, and discrimination. The human rights that SRHR touch upon include the right to freedom from torture, the right to health, the right to privacy, the right to education, the right to life, and the prohibition of discrimination. 
International Covenant on Economic, Social and Cultural Rights 
Along with the Universal Declaration of Human Rights, the two founding treaties of international human rights law are the International Covenant on Civil and Political Rights (ICCPR) and the International Covenant on Economic, Social and Cultural Rights (ICESCR). These non-binding treaties law out the basic rights that all humans have, like the right to be free from slavery and torture and the right to an adequate standard of living. When it comes to sexual and reproductive rights, the ICESCR covers a number of critical rights, like the right to health (Article 12) and the right to education (Article 13).
In Article 2, the treaty also importantly covers the obligations of states like Canada to progressively realize economic and social rights. This means that Canada must apply the maximum available resources it has to fulfilling economic and social rights over time. Read the ICESCR here.
Canada signed onto the ICESCR in 1976. That means that the Government of Canada, and subnational government like provinces and territories, have human rights obligations that they must fulfill. While we have a ways to go in protecting economic, social, and cultural rights domestically, the ICESCR gives us a tool to hold these governments to account. Every five years, Canada must answer questions by the Committee on Economic, Social and Cultural Rights (CESCR) Learn more by reading Action Canada's submission to the 2016 review of Canada by the CESCR.
Convention on the Elimination of Discrimination against Women
The Convention on the Elimination of Discrimination against Women (CEDAW) is an important treaty that talks about the human rights violations experienced disproportionately by women and girls, and the obligations that states like Canada have to ending those violations and upholding their rights. CEDAW looks at the specific experiences of women, and how social norms, legal structures, and other systems have created constraints on the ability of women to see their rights fulfilled and have kept true gender equality from being realized. 
Canada ratified CEDAW in 1981. When Action Canada participates in reviews of Canada under CEDAW, we look at critical areas including: comprehensive sexuality education, access abortion services (including medical abortion), conscientious objection, affordability of sexual and reproductive health services, the health and safety of sex workers, and the criminalization of the non-disclosure of HIV.
Watch part of the 2016 CEDAW review below. 
Convention on the Rights of the Child
The Convention on the Rights of the Child is a treaty that looks at the unique human rights of young people and children around the world. The CRC has four core principle: non-discrimination, commitment to the best interests of children, the right to life, survival, and development, and a respect for the perspective of the child. That means that the views of children and young people should be taken into consideration and they should be consulted on laws, policies, and programmes that affect them. The CRC sees that children are not objects who belong to their parents, people for whom decisions are made, or adults-in-training. 
Canada ratified CRC in 1991. Since then, many groups have been holding Canada to account on the rights of young people. For Action Canada, that means calling for comprehensive sexuality education for every young person in Canada and ensuring every young person has access to sexual and reproductive health services, like STI testing. Read our 2020 submission on the CRC here. 
Special Procedures, Other Treaties, and Mechanisms
Beyond treaties, other human rights mechanisms exist to help advance human rights around the world, including expert mechanisms and special procedures. Special procedures are individual, independent experts who report on rights issues, including the UN Special Rapporteurs, who are thematic experts tasked with investigating the violations of specific human rights, Independent Experts, and UN Working Groups. Action Canada works closely with Special Rapporteurs when they visit Canada or issue communications to the government about human rights. Learn more about the Special Rapporteur on the right to health's official country visit to Canada in 2019. 
Another tool is the Expert Mechanism on the Rights of Indigenous Peoples, a special mechanism that works to achieve the goals of the United Nations Declaration on the Rights of Indigenous Peoples in member states like Canada. 
Interested in other treaties that Canada has signed onto? Check out the full list here.
Learn more about human rights mechanisms