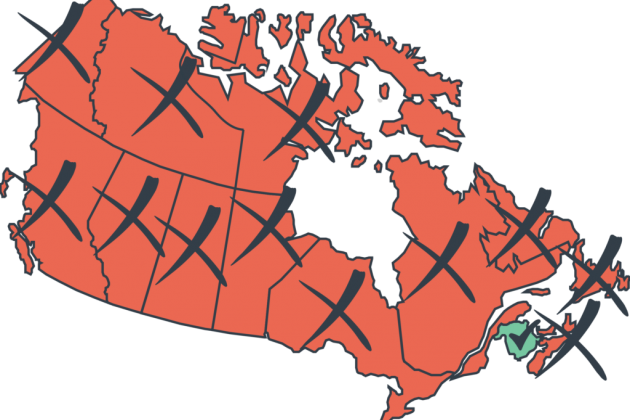 Action Canada for Sexual Health and Rights applauds the government of New Brunswick's announcement that the abortion pill will be made available free of cost to all those covered by provincial health care. This is a ground-breaking step towards access to a comprehensive package of reproductive health services.
Action Canada calls upon provincial and territorial governments throughout the country to ensure that the cost of medication abortion is covered under provincial health care as with surgical abortion by following New Brunswick's lead in universalizing provincial cost-coverage programs for Mifegymiso, listed as an essential medication by the World Health Organization.
While it has been 28 years since the decriminalization of abortion in Canada, many people still face significant barriers when it comes to accessing abortion services. Mifegymiso has the potential to significantly improve access across the country but the drug's $300 to $450 price tag means it remains out of reach for many. New Brunswick is sending a strong message across Canada that universal cost-coverage for medication abortion is necessary and possible.
While the approval of the drug was one crucial step towards access to the best possible reproductive health care, cost coverage of Mifegymiso is the only way to ensure we do not create two-tiered access to the world's gold standard for medication abortion. We extend our congratulations to the grassroots reproductive justice activists and organizations who have fought for decades to bring reproductive rights and access to New Brunswick and we are pleased to work in solidarity with them.
Up to this point, New Brunswick had dragged its heels on abortion access and is still the only province in Canada refusing to fund surgical abortion in clinics. While there is still much work to do to address access discrepancies in the province, we are pleased that New Brunswick offers a strong example to other provinces; we need immediate cost coverage of Mifegymiso across Canada in order to prevent two-tiered access to abortion.
As we continue to call on all provinces to provide cost-coverage for Mifegymiso and to extend cost-coverage to all those seeking medication abortion, Action Canada is also calling for a national drug plan to guarantee access to a range of comprehensive to medication, devices and appropriate supports to contribute to the full realization of people's sexual and reproductive rights.
Universal cost-coverage is necessary and possible. Real choice requires real access. It's time the rest of Canada follow New Brunswick's lead and cover the cost of medication abortion.