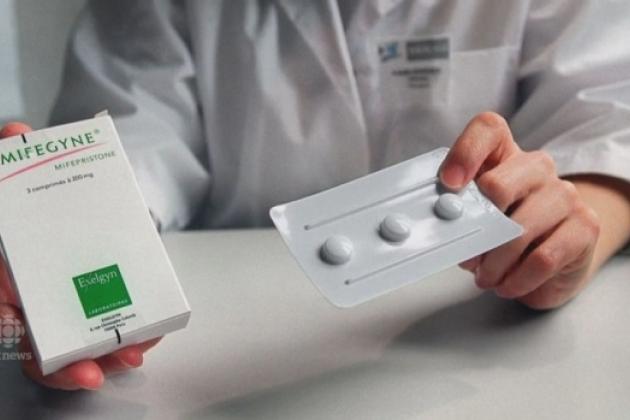 Source: CBC News
Mifegymiso is an abortion medication that can be prescribed by doctors and nurse practitioners
Starting today, there will be one less barrier for women who want to terminate a pregnancy.
The Ontario government is funding Mifegymiso, also known as the abortion pill.
The medication, prescribed by doctors and nurse practitioners, is an alternative to surgical abortion.
And now it's available for free to anyone with a valid Ontario health card.
Many women travel to Ottawa or Toronto for abortions
It could be a game changer for women in remote and rural areas, said Marnie Brunette, manager of the sexual health program for the North Bay Parry Sound District Health Unit.
"With the introduction of the pill, providers throughout this district will be able to be trained to prescribe this medication," Brunette said.
She added there's only one doctor who prescribes surgical abortions in North Bay, which leaves access to an abortion several hours away for many women in the area.
"There is one clinic in Sudbury, but often it's just as busy as ours," Brunette said.
"But mostly, women go to clinics in Ottawa or Toronto."
Demand for pill expected to increase
Darrah Titel, a spokesperson for Action Canada for Sexual Health and Rights, says demand for Mifegymiso will increase now that the province is covering the cost.
"There are lots and lots of health care providers across northern regions who are going to want to become prescribers of the drug," Titel said.
Jonathan Bouma of Algoma Public Health says his health unit is still waiting for more details about the funding, but feels it's good news overall.
"Access is not easy for many health care services in the north, so this is certainly going to be an advantage in northern Ontario," he said.
Mifegymiso is a two-step abortion process, which involves taking separate medications: mifepristone blocks the hormone progesterone; misoprostol induces a miscarriage.
In Canada, it's approved for use by women in the first seven weeks of pregnancy.