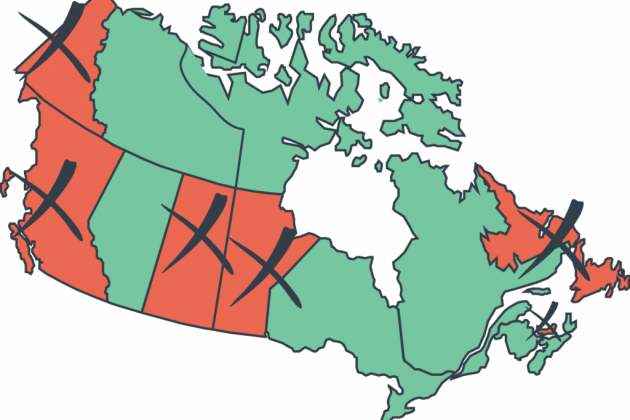 Action Canada for Sexual Health and Rights congratulates Nova Scotia for making great strides in addressing barriers to abortion access for its residents. On 22 September, Nova Scotia Premier Stephen McNeil announced the government's plan to implement universal cost coverage for the medical abortion drug Mifegymiso and to support people's right to self-refer for an abortion.
Until this practice changes, Nova Scotia remains the only province in Canada where a doctor's referral is necessary to access surgical abortion. The province had come under fire this past summer when local activists and reproductive rights organizations, including Action Canada, brought media attention to the fact that Nova Scotia was the only province still requiring a physician's referral and that this practice conflicts with the international laws and Canadian charter rights upheld in 1988 with the Morgentaler decision.
Action Canada consistently advocates against all unnecessary administrative policies and regulations that impede reasonable and timely access to abortion services. Barriers to abortion disproportionately affect young people and marginalized people, especially those who are low-income, people of color, migrants or refugees, people with precarious immigration status and those who do not speak English or French. These barriers are compounded for those living in rural or remote areas. We applaud Nova Scotia's decision to listen to the longstanding concerns expressed by individuals and promptly adopt the advice of activist organizations.
Nova Scotia becomes the fifth province to pledge universal access to the medical abortion pill after New Brunswick, Alberta, Ontario and Quebec. Regrettably, British Columbia along with Manitoba and Saskatchewan have opted for partial and/or localized coverage, leaving many of their residents with compromised access to an important service. The same is true for residents of Newfoundland and Labrador and Prince Edward Island as they await an announcement by their governments. This leaves many with two-tiered access to an essential medical service.
Mifegymiso was approved by Health Canada in 2015 after having been used in over sixty countries for close to three decades with an outstanding safety and efficacy record. Not only did this decision ensure more choice for people facing unintended pregnancies, this approval presented Canada with an outstanding opportunity to address the enduring problem of unequitable access to abortion services across the country by making it possible for more health care providers to offer abortion services in their communities.
Universal cost coverage for a medication that retails between $300 and $450 is a first step as we continue to work towards achieving comprehensive reproductive health services across Canada, regardless of postal code or income bracket.
All people in Canada deserve equal access to reproductive health care. Real choice requires real access. #RealAccessNow