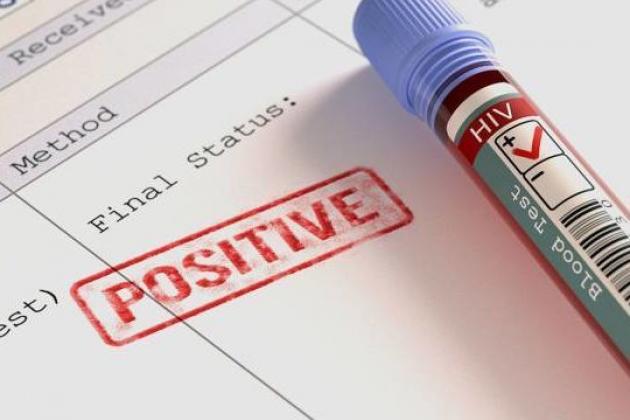 Source: Marilisa Racco | Global News
When Princess Diana was photographed shaking hands with patients in an AIDS ward at a London hospital in 1987, it made international headlines. With bare hands, and her inimitable ability to convey compassion and intimacy to the most marginalized and shunned, she showed the world there was no reason to fear HIV.
But people still feared it then, and in a way, we are still afraid today. Only now, the fear has shifted away from the virus and directly to the people who have it.
The fact that antiretroviral (ART) medications can significantly extend the life of a person with HIV, which means a positive diagnosis isn't the death sentence it once was, makes it less scary. But stigmas about HIV persist and they further ostracize people who are infected — many of whom are already on the fringes of society because of their socioeconomic status, culture, race or sexuality.
"The nature of the fear has changed because the landscape has changed," says Frédérique Chabot, health information officer with Action Canada for Sexual Health & Rights. "In the 1980s and 1990s, there was a lot of fear because people didn't know how it was transmitted and they were dying in droves. Now, people don't think about HIV as a crisis, but they're still afraid of HIV-positive people. The stigma is still fully alive and it's a huge driver for new infections."
https://www.actioncanadashr.org/wp-admin/options-general.php
The statistics on HIV infections in Canada have been fairly stable over the last 15 years, with slight increases and decreases from year to year, says Dr. Curtis Cooper, associate professor of medicine at the University of Ottawa and director of the Ottawa Hospital and Regional Hepatitis Program. According to the Public Health Agency of Canada (PHAC), 2,570 new HIV infections occurred in Canada in 2014, a slightly lower estimate from 2011 (2,800).
(While the agency also reports that cases of diagnosis rose 2.2 per cent in 2015, Andrew Brett, communications director at CATIE, Canada's source for HIV and hepatitis C information, says that these figures don't account for population growth.)
But that in no way means HIV is on the road to eradication. In fact, far from it.
"Saskatchewan has had high incidence rates of new cases of HIV that are well over the national average," Curtis says. "They're more the types of numbers we're used to seeing in sub-Saharan Africa. It should be a major warning sign."
According to a recent provincial report, Saskatchewan has the highest incidence rate of HIV in the country. In 2016, 170 preliminary cases were reported, which was 10 more than the year before. PHAC reports that in 2015, there were 14.4 diagnoses per 100,000 people in Saskatchewan, compared to 6.1 in Ontario, 5.1 in British Columbia and 5.7 in Quebec.
"As much as there's been success in controlling HIV rates in the rest of Canada, especially in British Columbia, Saskatchewan has seen a big increase in transmission rates," says Dr. Johnmark Opondo, deputy medical health officer for the Saskatoon Health Region. "We're seeing active transmission between injection drug users and men who have sex with men, but it's also in the heterosexual environment. It's complex because it can be transmitted through multiple pathways."
The good news is, modern medicine has done a fantastic job of making it impossible for an infected person to pass on the virus if they take ARTs, and partners can protect themselves too.
"One of the true miracles of the last 25 years are ARTs," Curtis says. "At the beginning, we didn't have any decent therapies, and the ones we had were hard to take and had a lot of side effects. In the last 10 to 15 years, we've seen very effective, well-tolerated drugs. If a person can get them and stay on them, they can look forward to a life expectancy that's very similar to someone without HIV."
People who are at risk of being exposed to the virus, whether they're in a relationship with an HIV-positive person or are sexually active in a high-incidence population, can take oral pre-exposure prophylaxis (PrEP), a daily medication that's proven to protect against sexually-transmitted HIV.
But medicine is only part of the equation, says Gary Lacasse, executive director of the Canadian AIDS Society. The continued spread of HIV is an issue that's as based on sexual health and health care as it is on the social determinants of at-risk groups.
"If this was just about prevention of HIV, it would have been settled 30 years ago, but it's a multi-pronged social and health issue," he says. "We don't have housing, food or employment security in Canada, and that impacts the social determinant of health and having a holistic approach to sexual and physical health. We know that 27 per cent of people are not accessing care and getting treated; they're infecting others."
And nowhere is that more evident than in Saskatchewan, where the majority of HIV cases are coming from remote rural areas, including reserves, and the north and central areas of the province — the Sunrise region saw a shocking 800 per cent spike in cases.
"The epidemic in Saskatchewan has changed to primarily affect Indigenous people, and along with the over-representation among gay and bisexual men, those are predictable patterns of an infectious disease that affects inequality on all levels, including health care, employment and mental health," says Christopher Thomas, communications lead for the AIDS Committee of Toronto. "Those are scary to folks because they don't know what to do about it."
Lacasse points out that one out of five people don't know they have HIV, and a lot of them are reluctant to get tested because they're afraid of the outcome. It's not just about the effects of the illness, either. They're concerned that the stigma surrounding HIV will prevent them from getting a job or having a relationship. And they're worried that it could land them in jail.
According to the Canadian HIV/AIDS Legal Network, Canada has the third-largest number of recorded prosecutions for HIV non-disclosure in the world, with more than 200 prosecutions. Those found guilty were convicted of charges of aggravated sexual assault, which carries a maximum sentence of life imprisonment, and are obligated to register as a sex offender for a minimum of 20 years.
The law states that in order to be exempt from disclosing HIV status prior to engaging in sexual activity that could result in transmission of the virus, people with HIV need to use condoms and have a "low" viral load, which is achieved with regular and proper use of ARTs.
But as some experts point out, this stipulation is unnecessarily complex and prejudiced.
"If a condom is used correctly, it is 100-per-cent effective, and if you're virally suppressed, there's no risk of transmission. Both of those things are redundant," Thomas says. "It's a pretty unrealistic expectation if your concern is public safety. But if you're looking to stigmatize people with HIV, it works just great."
As Chabot points out, it's that kind of attitude that stokes the fear of HIV-positive people.
"When the idea of sleeping with a person who has HIV is so scary that even when science tells us it's not possible to transmit it, it's still unimaginable, that's instilling fear [in the public] and stigma," she says.
In 2014, more than 70 AIDS and HIV doctors and researchers in Canada released a statement expressing concern for the HIV non-disclosure law. In it, they attributed the law to a "poor appreciation of the science related to HIV" and said the criminal law is being used in an "overly broad fashion."
Experts say that laws like this one, in addition to the failure of the government to support research efforts and fund HIV/AIDS organizations — Lacasse says the Canadian AIDS Society received a 33 per cent cut in federal funding this year — continue to marginalize HIV-positive people as well as stoke fear in the general public.
"Fear of HIV has been about stoking fear of HIV-positive people as vectors of disease. This stigma and the real lack of support have created the perfect storm for rising rates of HIV infections," Chabot says.
"People don't need to fear HIV, they need to know how it is transmitted, what puts them at risk and what reduces that risk. We have to make testing and treatment easier to access, and we need to make sure people are stable and healthy in wholesome ways."