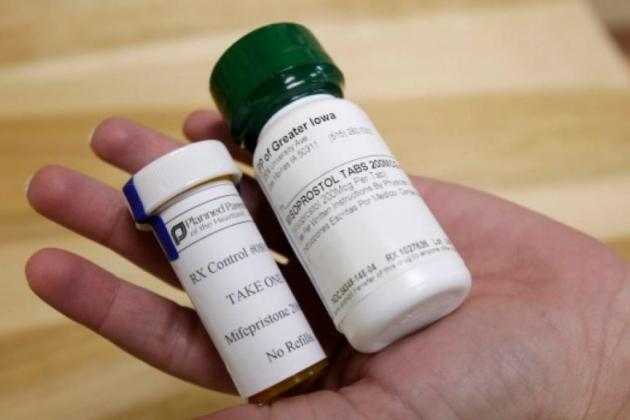 Source: The Canadian Press | CTV News
ST. JOHN'S, N.L. — Newfoundland and Labrador is being pressured to provide universal coverage for the abortion pill amid complaints the province is one of the worst when it comes to access to abortion.
It is the only province in Canada that does not offer some coverage of Mifegymiso, a two-drug combination that induces an abortion up to nine weeks into a pregnancy.
Maggie O'Dea, a medical student at Memorial University in St. John's, said students are meeting with provincial legislators this week and sitting down with the health minister, John Haggie, on Wednesday.
"Every other province has put in place some sort of coverage," O'Dea said in an interview Monday. "Mifegymiso is an incredible opportunity to break down barriers and inequities to accessing abortion care in this province."
Women in rural and remote communities in Newfoundland and Labrador face lengthy wait times and significant costs to access abortion services, said O'Dea.
"Accessing an abortion often requires travel, a hotel stay, gas money, food, child care and time off work," said O'Dea, an elected representative of the government affairs and advocacy committee with the university's Medical Students Society.
Universal coverage of the abortion pill would be a win-win for the province, she said, as it would both reduce barriers to abortion care and help the province trim costs.
The abortion pill costs roughly $350, while a surgical abortion can cost as much as $1,500 — in addition to travel and accommodation expenses at times covered by the province, O'Dea said.
The province's health minister was not available for comment Monday.
Health Canada first approved Mifegymiso — initially known as RU-486 — in July 2015.
Since then, every province in Canada, except for Newfoundland and Labrador, has announced some cost coverage of medical abortions using pills, from payment depending on a patient's income, private health benefits and other factors to full universal coverage for all residents.
The drug, which has been used for decades in countries such as France and China, can be dispensed directly to patients by a pharmacist or a prescribing health professional.
In Newfoundland and Labrador, surgical abortions are offered only in St. John's at the Health Sciences Centre General Hospital or at a standalone private abortion clinic, the Athena Health Centre (formerly The Morgentaler Clinic) — though Athena has plans to open two satellite clinics.
Robin Whitaker, an anthropology professor at Memorial, said one of the biggest hurdles facing women seeking an abortion in the province is the travel required.
"For someone in northern Labrador, it's a substantial journey to access abortion health care," she said. "If you already have kids, you have to find someone to look after them, and if you don't qualify for public assistance it can be a financial hardship."
While Whitaker applauds students for urging the government to cover the abortion pill, she noted that it's "one piece of a bigger picture."
She said ensuring women have access to a local health care provider and ultrasound — currently a requirement for prescribing Mifegymiso — may continue to be barriers to access.
"There are more pieces to the puzzle then simply funding the drug but it's an important piece of puzzle," Whitaker said.
Frederique Chabot with Action Canada for Sexual Health and Rights said the limited number of abortion providers in Newfoundland and Labrador puts women at risk of running into so-called gatekeepers.
"There are very few points of service in Newfoundland with a lot of gatekeepers," she said. "There are people that actively work against people to undermine their ability to access abortion, and the fewer points of service there are the more power they have."
— By Brett Bundale in Halifax