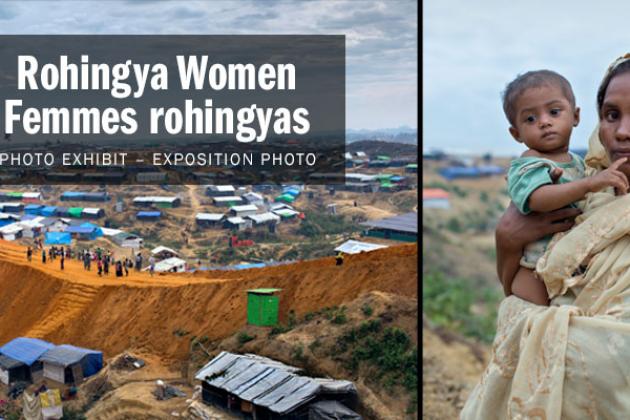 Action Canada for Sexual Health and Rights and Ipas, an international reproductive health organization based in the U.S., invite you to experience the stories of Rohingya women through the Canadian launch of a photo exhibit that highlights the crisis they face and the critical need for reproductive health care.
Over 700,000 Rohingya have fled Myanmar for Bangladesh this year. They now live in registered or makeshift refugee camps. We've heard horrific accounts of rape and abuse of Rohingya women and girls in Myanmar and thousands arrived pregnant.
These refugees have acute reproductive health needs—and beyond that, every woman and girl living in the camps has sexual and reproductive health needs; yet these services are often nonexistent in emergency settings. Ipas and partners began working quickly in 2017 to improve access to reproductive health services, training paramedics, midwives and doctors to provide abortion and other services across 30+ facilities to refugee Rohingya women in Bangladesh.
The inaugural exhibit will include short remarks from experts and advocates including Kamal Khera, PARLIAMENTARY SECRETARY TO THE MINISTER OF INTERNATIONAL DEVELOPMENT (TBC) and Ipas BANGLADESH COUNTRY DIRECTOR Dr. Rubayet.
Event info:
September 27th, 2018
5:30-7:30 PM
at the
Le Salon, National Arts Centre
1 Elgin St
Ottawa, Ontario