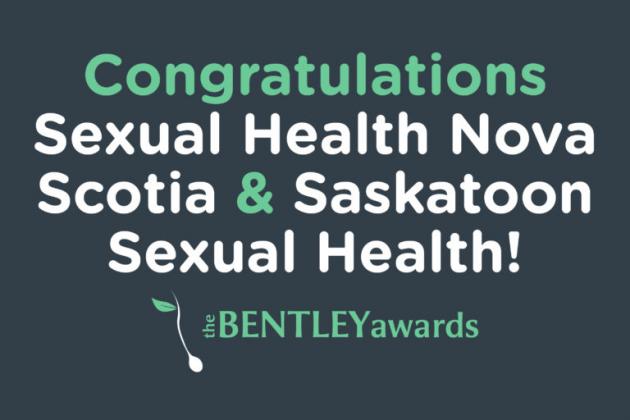 Action Canada for Sexual Health and Rights is excited to announce the winners of the 2018 Helen and Fred Bentley Awards of Excellence: Sexual Health Nova Scotia (first place) and Saskatoon Sexual Health (second place)!
We received a strong number of applications but Sexual Health Nova Scotia's program Doing It Better and Saskatoon Sexual Health's campaign Wrap It Up! SK stood out for their innovation and leadership.
Sexual Health Nova Scotia's Doing It Better program trains service providers on sexual violence prevention and sexuality education to better support people living with intellectual disabilities. Sexuality education is extremely important but often unavailable for people with intellectual disabilities.  With Doing It Better, Nova Scotia Sexual Health produced a 360-page manual of research, lessons, and activities for facilitators to fill the gap. Click here to read the Sexual Health Nova Scotia press release >>
Saskatoon Sexual Health's Wrap It Up! SK is a youth-led campaign tackling high rates of sexually transmitted infections and unplanned pregnancies in Saskatchewan. Wrap It Up! SK seeks to increase condom usage and acceptability among youth by increasing condom distribution. In the first two years, over 300,000 condoms were distributed, which represents a 60% increase in distribution.  Click here to read the Saskatoon Sexual Health press release >>
Action Canada is proud to count Sexual Health Nova Scotia and Saskatoon Sexual Health among its Associate Organizations. Our Associate Organizations and partners continue to encourage and motivate us with their creativity and success. We are constantly inspired and look forward to ongoing collaboration and experience sharing to ensure that all people are guaranteed their sexual and reproductive health and rights.
For more information about both programs and the Helen and Fred Bentley Awards of Excellence please contact [email protected]