Today is International Women's Day (IWD) and only 224 days until Canada's federal election! Start your engines, folks: feminists in this country have a lot to say!
As we celebrate our movements and our activism, let's also turn our laser-sharp gaze towards the government of Canada and our collective political future. What's working from government policy, programs and initiatives? Where are they missing the mark? How are they failing completely?
For "Election Year IWD", Action Canada is excited to announce our 2019 Election Campaign Wish List! Stay tuned for the release of our full Elections package with policy proposals, background information and candidate questions!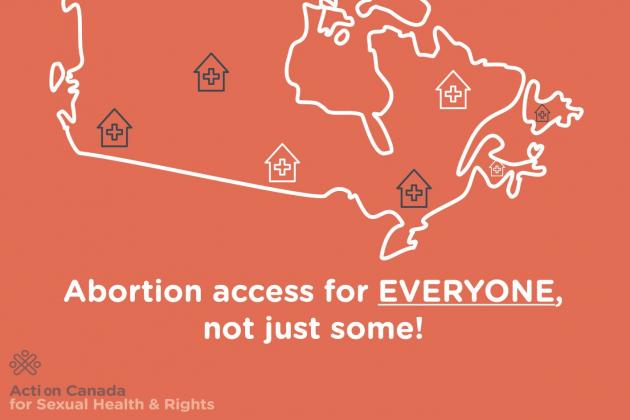 The Government of Canada can and must end unequal access to abortion for all people in Canada!
We're tired of demanding access to abortion in Canada. Aren't you? Equal access is STILL restricted by age, financial resources, geographic location, immigration status, and physicians refusing to provide the services on moral and religious grounds. The abortion pill is still not available free of charge in two provinces and one territory, even though the Government of Canada is OBLIGED under the Canada Health Act to intervene where abortion is restricted.
We demand that Canada withhold cash transfers to provinces and territories failing to ensure the availability of and access to abortion services.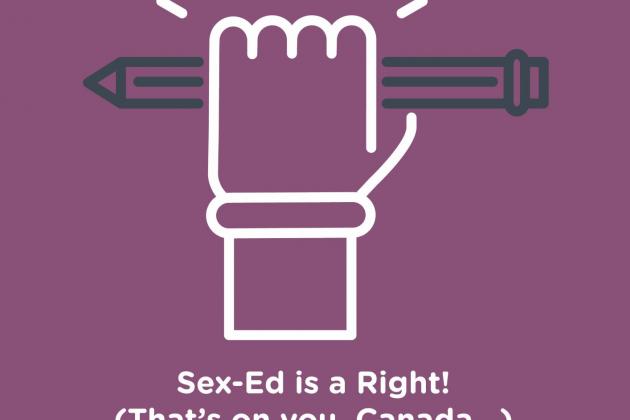 The Government of Canada has an obligation to ensure every young person's right to comprehensive sexuality education.
Young people are getting inconsistent, sub-standard sex-ed across the country. The government of Canada has human rights obligation to promote scientifically accurate, gender-sensitive, LGBTQ+ inclusive and sex-positive school curriculums. The Government of Canada must ensure that provinces and territories do not roll-back or restrict sex-ed that upholds the human rights of young people. This means that the federal government must actively engage provinces and territories to address any gaps in implementation and quality for sex-ed and to support educators in delivering sex-ed. Canada has an obligation to ensure human rights everywhere, including in the classroom! Access to quality sex-ed shouldn't depend on your postal code.
We demand that Canada work to end sub-standard, inconsistent, and regressive sex-ed across Canada.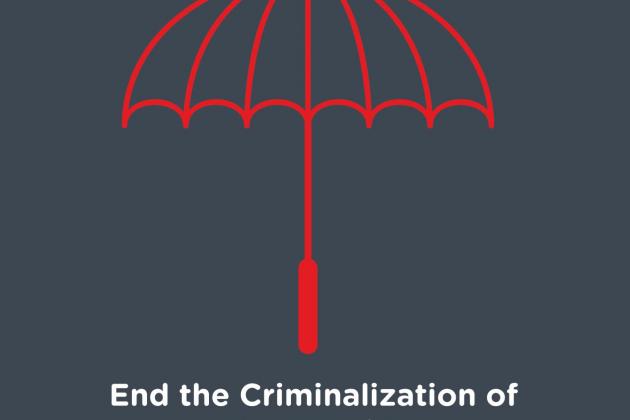 The Government of Canada must immediately repeal PECA!
Criminalizing bodies, sexuality, gender, reproduction causes serious harm and health risks. In Canada, sex workers risk criminal offence when they take actions to protect their own health and safety. The Supreme Court of Canada has ruled that criminalization of sex-work promotes violence and violates human rights; yet, after 3.5 years, the government has failed to repeal Protection of Exploited Persons Act (PECA), the dangerous legislation that is placing sex-workers at risk every day.
We demand that the Government of Canada strike the provisions of the criminal code which discriminate against sex workers, and immediately repeal PECA!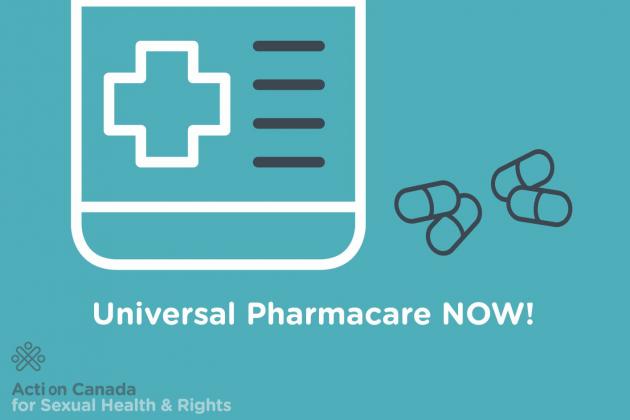 The Government of Canada must commit to a Pharmacare Strategy that covers EVERYONE.
Canada is the only country in the world with universal healthcare and no national pharmacare strategy. The ability to manage your own fertility, decide if and when to have children, have healthy pregnancies, affirm your own gender, and prevent, treat or manage STIs (including HIV) should not depend on your income, postal code or immigration status. Any national pharmacare strategy must include all drugs and cover all people, especially the most marginalized.
We demand universal, single payer Pharmacare that respects everyone's right to health!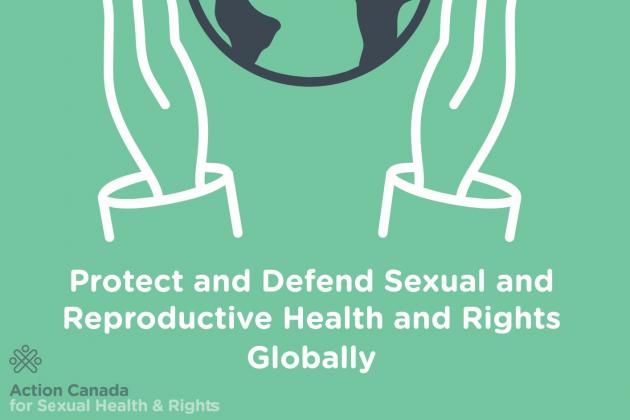 The Government of Canada must increase and sustain its global commitment to SRHR!
Backlashes against women's rights in the U.S. and around the world put the health and lives of women and girls around the world at risk. Canada has boldly stepped up in defense of sexual and reproductive rights through its development assistance and foreign policy. But Canada's investment is set to end in less than a year. Now more than ever, the global community needs Canada to scale up leadership on sexual and reproductive health and rights. An investment of $500 million a year over 10 years (starting in 2020) in the neglected areas of SRHR would position Canada as a global leader and safeguard against backslides in women's rights and gender equality. This investment aligns with the Canadian global health sector's broader vision of a comprehensive approach to Canada's post-2020 leadership, which calls for $1.4 billion for global health.[1]
We demand sustained investments in global SRHR to meet the needs and promote the rights of woman and girls around the world!
[1] The Thrive Agenda is a collective vision for the future of Canadian leadership in women's, adolescent and child health and rights around the world, created and endorsed by over 100 of Canada's leading organizations in global health. Together they are calling for a $1.4 billion renewed commitment to global health beyond 2020, with $500M ringfenced for the neglected areas of SRHR.