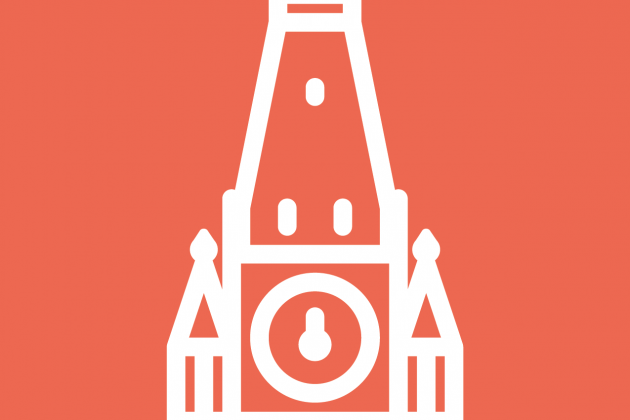 What we Liked
A (step towards the) Canadian Drug Agency and national formulary
Action Canada welcomes this as a step towards ensuring all people in Canada have access to all medications and medical devices. With over 7.5 million people in Canada who do not have prescription drug coverage, Canada needs a universal, comprehensive and single payer approach to Pharmacare now more than ever.
A "fill the gaps" approach is unacceptable. Action Canada knows first-hand that access to medications and devices is often unaffordable for those who need it most, especially those suffering from intersecting marginalization and discrimination. The ability to manage your own fertility, have healthy pregnancies, affirm your own gender, and prevent, treat or manage sexually transmitted infections should not be dependent on income, place of residence or immigration status. People in Canada who require vaccines, medication or contraceptive devices should not need to rely on insurance or personal savings to afford what they need to maintain or realize the best possible sexual and reproductive health outcomes. Young people are especially at risk when they have to rely on private insurance for vaccines to prevent STIs, antiretroviral medication to prevent or treat HIV infections, medication to terminate unwanted pregnancies or contraceptive drugs and devices. They often experience barriers from parents and ultimately won't seek the care they need.
Through Action Canada's network of associate organizations providing service delivery across the country, we know that there are vast discrepancies between public and private formularies, formularies between provinces and even between the federal formularies. This results in some people being able to access an essential medicine for free while others have to pay up to hundreds and sometimes thousands of dollars out of pocket to access the drugs and devices they need.
These gaps and inconsistencies are unacceptable.
Increase in WAGE budget
Building on the Budget 2018 announcement to establish the Department for Women and Gender Equality as an official department, Action Canada welcomes the addition of resources for the Women's Program. We know, globally and domestically, the critical role that feminist movements, organizations, and activists play to advance rights and gender equality. In the face of growing far-right and anti-feminist sentiments, now is the time to invest in people and movements that will protect the progress feminists have made.
We look to the Department for Women and Gender Equality to prioritize long-term, sustained, and flexible funding to feminist organizations working to address the full range of feminist issues – from protecting the rights of sex workers and securing access to abortion care, to advocating for quality sex-ed to combat gender-based violence.
For too long, feminist organizations have been systematically underfunded, "projectized," and bankrupted with unnecessarily burdensome reporting mechanisms. Healthy democracies require vibrant civil society movements that are empowered and financially supported to actively participate in advocacy aimed at strengthening laws, policies, and programs. The realization of women's rights, sexual and reproductive rights, and gender justice requires dedicated funding for feminist actors working in these spaces. We will be monitoring the increase in Women's Project spending to ensure it is meeting these needs.
Other notable announcements:
Continuation of a "Gender-Based Analysis+" in Budget 2019 and accompanying "gender report"
Launch of the Gender Results Framework, which includes a specific indicator aimed at improving access to contraception for young people and reducing the adolescent birth rate
$1.5M over 5 years to the Treasury Board to work with departments to strengthen data collection and reporting practices on GBA+ across budget 2019 initiatives
Investment in ovarian cancer prevention, screening, and treatment
Increasing paid parental leave for researchers and postdoctoral fellows from 6 to 12 months.
$20M over 2 years to expand the work of the LGBTQ2+ Secretariat, to include capacity building and community-level work of Canadian LGBTQ2+ service organizations. No further details were outlined.
$45M over 3 years to create an anti-racism strategy, with a focus on community-based projects. No further details regarding the creation of the strategy were elaborated.
What we Didn't See
No increase to Canada's development assistance until 2023
While Budget 2019 boasts $700 million in 2023-2024 to the International Assistance Envelope, only $100 million is new money – far below the $1.4 billion that Canada's global health sector has been pushing for to better meet global need.
Without resources to meaningfully implement the Feminist International Assistance Policy, Canada's rhetorical commitment to address systemic gender-based inequality will remain just that: rhetoric. Canada's support for development assistance (ODA) has stagnated and remains well below the international target of 0.7% ODA/GNI (ratio to gross national income) agreed to by OECD countries in order to effectively fight poverty and promote economic development around the globe. Resting at 0.26% of GNI, Canada's contribution to global development assistance is officially on the decline. For a country as well resourced as Canada, with a clear policy directive to realize the rights of women and girls around the world, no new money puts Canada's reputation as a global leader on gender equality at grave risk.
Key to implementing Canada's Feminist International Assistance Policy is a sustained commitment to sexual and reproductive health and rights: an area where misogynistic, homophobic and sexist forces have, for too long, curtailed the health and rights of women and girls for the benefit of political gain. If Canada is serious about countering these threats and stepping in support of human rights, an increase to the development assistance budget is sorely needed.
With Canada's funding for sexual and reproductive health and rights (SRHR) set to expire in less than a year and global funding trends in this area failing to meet the needs of women and girls, Canada's commitment is needed now more than ever. Stigma around sex and reproduction has led to SRHR being deprioritized. People all over the world can't access the life saving services they need to realize their rights. Greater investment is needed to safeguard the gains that have been made in recent years and to help reach the most marginalized women, girls, and adolescents. As a progressive and credible leader, Canada can and must do more. An investment of $500 million a year over 10 years (starting in 2020) in the neglected areas of SRHR is a proven cost-effective investment that would prevent backsliding on these critical gender equality issues and solidly position Canada as a women's rights champion. This investment aligns with the Canadian global health sector's broader vision of a comprehensive approach to Canada's post-2020 leadership, which calls for $1.4 billion for global health.
Lingering uncertainty on the future of Pharmacare in Canada
When can people in Canada expect a Pharmacare strategy? Budget 2019 fails to establish a concrete timeline for the rollout of such a strategy, and, ultimately, what it would include. Until people in Canada have access to universal, comprehensive, single-payer Pharmacare – like all other countries around the world with universal healthcare – inequalities, disparities, and poor health outcomes will persist.
A 'feminist' government that continues to fail on child care
Feminists have been demanding childcare since the 1970's. Budget after budget has failed to deliver on a national child care strategy – despite the supporting evidence that prove beyond doubt that a National Childcare Strategy will improve equality and well-being for children and the economy at large.
Child care is a sexual and reproductive rights issues. We know it is proven to be one of the most impactful ways of increasing workforce participation, empowering women, and growing the economy. Reproductive justice means examining issues such as race, class, culture, and other power structures that support and constrain peoples' ability to make decisions about their lives. This includes the ability to parent children in healthy environments. Without access to affordable childcare, parents may face constraints when returning to the workforce, which contributes to reduced earnings and creates male-dominated workforces that can perpetuate gender stereotypes and violence. This often has gender, class, and race implications as women are more often those who exit the workforce to care for children. This can further lead to barriers accessing support services and healthcare more broadly, including sexual and reproductive health care.
Where Do we Go From Here?
Election 2019 is fast upon us. Between now and the end of October 2019, Canadians will elect leaders they think will commit to law and policy change – and investments – on issues they care about. Now is the time to work together to truly advance sexual and reproductive rights, equally, for all people. Join us in calling on Canada to:
End unequal access to abortion for all people in Canada!
Ensure every young person's right to comprehensive sexuality education!
Stand up for the health and rights of sex workers; repeal the Protection of Exploited Communities Act (PECA)!
Commit to a Pharmacare Strategy that covers EVERYONE!
Increase and sustain its global commitment to SRHR!