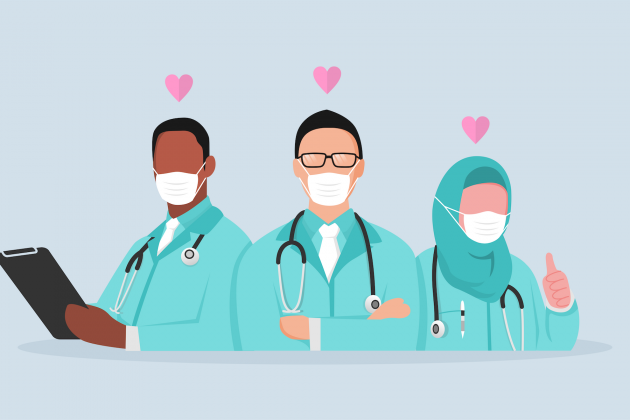 Our world has changed so much since novel coronavirus hit communities. While many of us stay at home and shelter in place, many of the services we took for granted are becoming further out of reach – especially healthcare. 
Right now, we're hearing from people across the country facing challenges. Sexual and reproductive health are deeply impacted by Covid-19 as access to service providers, clinics, and the ability to travel has dropped dramatically, changing the ability of many to get the abortion, contraception, STI testing, and other healthcare they need. 
As you likely know, abortion is challenging to access at the best of times. Most service providers are in urban areas, leaving hundreds-of-thousands who must travel to other provinces or to the USA where accommodation and transport are almost impossible. And now many clinics even within urban areas have reduced services or closed due to Covid-19. 
Through the COVID-19 crisis, Action Canada continues to step up to protect sexual and reproductive health and rights (SRHR). Thanks to volunteers, staff, and allies, the Access Line continues to ensure people can access the care they need here in Canada.
The Access Line is now a vital service to help meet sexual health needs during Covid-19. Referrals have increased, and we're getting more requests for emergency funding support by people who must travel outside of their community to get abortion services. Through the collaboration of activists, non-profit advocates, health care professionals, and clinics, a network of resources and responders has come together to address the most challenging issues on abortion access. 
The Access Line helps dismantle barriers to abortion. Through the Norma Scarborough Emergency Fund, we provide flexible and accessible support. But that also means we're seeing more need as people face restrictions and other new barriers during the pandemic. 
And that is why your donation is so important. The Access Line and Norma Scarborough Emergency Fund are 100% donor funded.
With the most complex cases being referred to us, we've already spent 100% of our budget this year. Your donation is urgently needed to ensure abortion, contraception, and STI services can be accessible to all, not just some.  
By making a donation through the Great Canadian Giving Challenge, a National public contest to benefit any registered Canadian charity. Every $1 donated to a registered charity on CanadaHelps.org or givingchallenge.ca, automatically enters the charity to win a $20,000 donation. 
Thank you for your support!  
Every dollar donated to Action Canada by June 30th is an entry into the draw for $20,000.