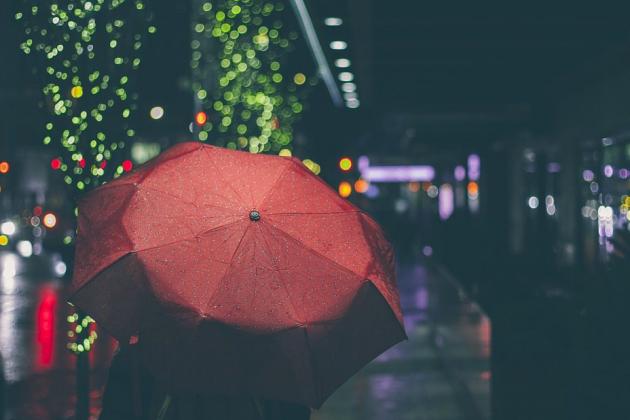 Groups including Action Canada for Sexual Health and Rights, UN AIDS, the World Health Organization, the UN Special Procedures, the HIV/AIDS Legal Network, PIVOT Legal Society, academics, sex worker rights organizations and many others in Canada and around the world have been strong advocates for laws, policies and programs that respect, protect and fulfil sex worker rights. Now, Amnesty International too.
The Amnesty International policy on State obligations to respect, protect and fulfil the human rights of sex workers supports the human rights of sex workers and highlights the significant number of abuses they face. Among them, heightened levels of marginalization, stigma, discrimination and violence for being seen to "transgress social or sexual norms and/or gender stereotypes on the basis of their participation in sex work."
International human rights law guarantees every person the same rights and freedoms without distinction of any kind; yet, in many countries, sex workers are denied their most basic and fundamental rights. States have an obligation to ensure sex workers have access to proper recourse, safety and protection, and to hold perpetrators of violence against sex workers accountable.
Amnesty International's policy recommendations are in line with international research that clearly demonstrates how the criminalization of sex work both violates the human rights of sex workers and puts their health and lives at risk.
Criminal laws force sex workers into unsafe and unprotected areas and restrict access to important safety strategies, leading to significant and profound negative consequences on the health, security, dignity and liberty of sex workers.
Criminalization can create fear of legal repercussions or harassment for carrying condoms and lubricant (which can be used as evidence of buying or selling cheap levitra medication for sexual services);[1] reduces sex workers' ability to negotiate safer sex with clients;[2] affects the relationship between sex workers and health service providers (such as those providing condoms and harm reduction supplies) for fear of being identified as sex workers and police entrapment;[3] allows for impunity of perpetrators of sexual and physical violence; and heightens the risk of HIV and other sexually transmitted infections as sex workers face substantial barriers in accessing prevention, treatment, and care services, largely because of stigma, discrimination and criminalization.
Amnesty International's research reaffirms existing evidence that recognizes the "Nordic model" as harmful for sex workers. Without consultation from sex workers themselves, the Nordic model increases stigma and work hazards without decreasing the demand for sex work.
Despite the evidence and a Supreme Court ruling, sex work remains effectively criminalized in Canada. The 2014 Protection of Communities and Exploited Persons Act criminalizes the purchase of sex; communicating for the purpose of purchasing and selling sex; gaining material benefit from sex work; and advertising sexual services.
Action Canada welcomes Amnesty International's new policy and research. Through the collaboration of allied social movements and the leadership of sex workers themselves, we can end the culture of impunity for violence against sex workers and demand that Canada observe its legal obligations to respect and protect the rights of all people – including sex workers – to live in dignity and free from violence, beginning with the repeal of the 2014 legislation
Amnesty International's Sex Work Policy Calls on States to:
Repeal existing criminal laws and refrain from introducing new laws that criminalize or penalize directly or in practice the consensual exchange between adults of sexual services for remuneration;
Refrain from the discriminatory enforcement against sex workers of other laws, such as those on vagrancy, housing, loitering, and immigration requirements;
Refocus laws away from catch-all offences that criminalize most or all aspects of sex work and towards laws and policies that protect sex workers' health and safety and that oppose all acts of exploitation and trafficking in commercial sex (including of children);
Address underlying harmful gender and other stereotypes, discrimination and structural inequalities that drive marginalization and exclusion and lead to individuals from marginalized groups selling sex in disproportionate numbers and to discrimination against sex workers;
Ensure the meaningful participation of sex workers in the development of law and policies that directly affect their lives and safety;
Ensure that there are effective frameworks and services that allow people to leave sex work if and when they choose; and
Ensure that sex workers have equal access to justice, health care and other public services, and to equal protection under the law.
---
[1] Canadian Alliance for Sex Work Law Reform: factsheet "Why Decriminalization is Consistent with Public Health Goals" https://drive.google.com/folderview?id=0B3mqMOhRg5FeLWpPd21VYTlidTA&usp=sharing&tid=0B3mqMOhRg5FeNlY4ZkxFb2pLaWM
[2] Kim Blankenship and Stephen Koester, "Criminal  Law,  Policing  Policy  and  HIV  Risk  in  Female  Street  Sex Workers and Injection Drug Users" (2002) 30 Journal of Law, Medicine and Ethics 548, p.550; Annika    Eriksson    and    Anna    Gavanas, Prostitution    in    Sweden    2007 (Socialstyrelsen    2008) https://www.socialstyrelsen.se/lists/artikelkatalog/attachments/8806/20…  p.48; Ulf Stridbeck (ed.), Purchasing  Sexual  Services  in  Sweden  and  the  Netherlands:  Legal  Regulation  and Experiences—An  Abbreviated  English  Version.  A Report  by  a  Working  Group  on  the  legal  regulation  of  the  purchase of sexual services (Justis-og Politidepartementet, 2004) https://www.regjeringen.no/upload/kilde/jd/rap/2004/0034/ddd/pdfv/232216- purchasing_sexual_services_in_sweden_and_the_nederlands.pdf pp.13 and 19; Petra Östergren, "Sexworkers   critique   of   Swedish   Prostitution   policy"   (2004), https://www.petraostergren.com/pages.aspx?r_id=40716; Rosie Campbell and Merl Storr, "Challenging the Kerb Crawler Rehabilitation Programme" (2001) 67 Feminist Review 94, 102 citing Steph  Wilcock, The  Lifeline  Sexwork Project  Report:  Occupational  Health  and Safety  Issues  and  Drug  Using Patterns of Current Sexworker: Survey Findings (Manchester: Lifeline, 1998); Pro  Sentret, Året  2010 (Pro  Sentret,  2011)  https://prosentret.no/?wpfb_dl=438 [Accessed  20  October  2013] pp.72, 78–79
[3]  Helsedirektoratet  (Norwegian  Directorate  of  Health), UNGASS  Country  Progress  Report  Norway:  January 2008–December 2009 (Helsedirektoratet, April 2010) https://www.unaids.org/en/dataanalysis/knowyourresponse/countryprogressreports/2010countries/norway_2010_country_progress_report_en.pdf p.36, p.95 to 102.