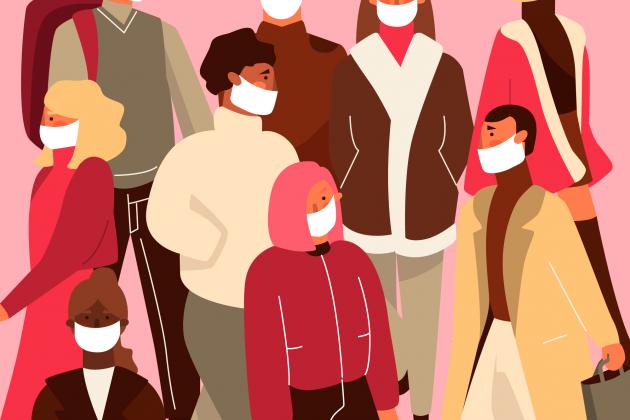 by Action Canada for Sexual Health and Rights
As the world grapples with COVID-19 and an increasing number of countries are being affected by the pandemic, the role of Canada in international assistance remains as important as ever.
In the face of this global health crisis, Canada's approach, guided by the Feminist International Assistance Policy (FIAP), is crucial in ensuring a feminist and human-rights based response to COVID-19 that recognizes the gendered impacts of the pandemic and the importance of sexual and reproductive health and rights (SRHR) at this time.
Action Canada for Sexual Health and Rights encourages the Government of Canada to ensure an integrated response to the virus that includes SRHR, with a particular focus on the neglected areas of SRHR, including abortion access, comprehensive contraceptive care, SRHR for adolescents and youth, including comprehensive sexuality education, and advocacy for SRHR.
Sexual and reproductive health and rights underpin gender equality and are pivotal to good health. Evidence shows that when women are denied access to contraception, safe abortion and post-abortion care, maternal mortality rates rise. SRHR services are essential health care and must be accessible. A continued focus on the neglected areas of SRHR must also be part of the global response to COVID-19.
In the FIAP, the Government of Canada recognizes the importance of access to SRHR for women and girls in its humanitarian response. In the face of a global health crisis, it is time to action the policy and ensure that the needs of women and girls in the most underfunded and overlooked areas are a priority in the global response.
A feminist approach to the pandemic includes addressing the unique impacts of COVID-19 on marginalized groups, including women, girls, LGBTQI2S+ persons, people living with disabilities, the working poor, those already living in emergency and humanitarian settings, and many others who face discrimination and barriers to resources, healthcare, and social services. In times of crisis, these inequalities are exacerbated and compounded by new and additional hardships such as greater economic instability, increased gender-based violence (GBV), and higher rates of unplanned pregnancies. Further, with women disproportionately represented on the frontlines of the pandemic as health workers and in caregiving role, women have an increased risk of contracting the virus.
Why do the neglected areas of SRHR need to be prioritized in the global response to COVID-19?
As we face this unprecedented global health crisis, we urge Canada to maintain its global feminist leadership and commitment to SRHR in its international assistance. This means a continued focus on the most neglected areas of SRHR at a time pf heightened inequality to ensure uninterrupted access to these essential and lifesaving SRHR services.