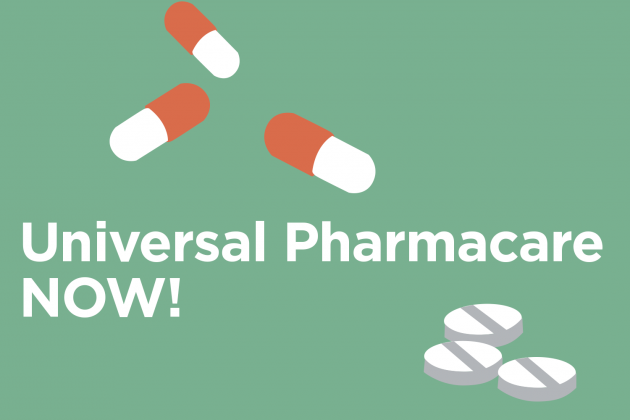 Canada prides itself on its universal healthcare, and yet is the only country with universal healthcare and STILL no national Pharmacare strategy.
Hundreds of thousands of individuals are falling through the cracks, unable to afford the medicine and devices they need to support their sexual and reproductive health. The ability to manage your own fertility, decide if and when to have children, have healthy pregnancies, affirm your own gender, and prevent, treat or manage sexually transmitted infections (STIs), including HIV, should not depend on private or patchwork insurance coverage.
As it exists, Canadians experience differential access to medications depending on the province or territory in which they live, and the forms of public and private insurance available. With gaps in drug coverage disproportionately affecting the health outcomes of some populations more than others (e.g. women, Indigenous communities, trans and gender non-conforming people, racialized communities, and those of lower socioeconomic or health status), the absence of universal Pharmacare is an issue of inequality and discrimination.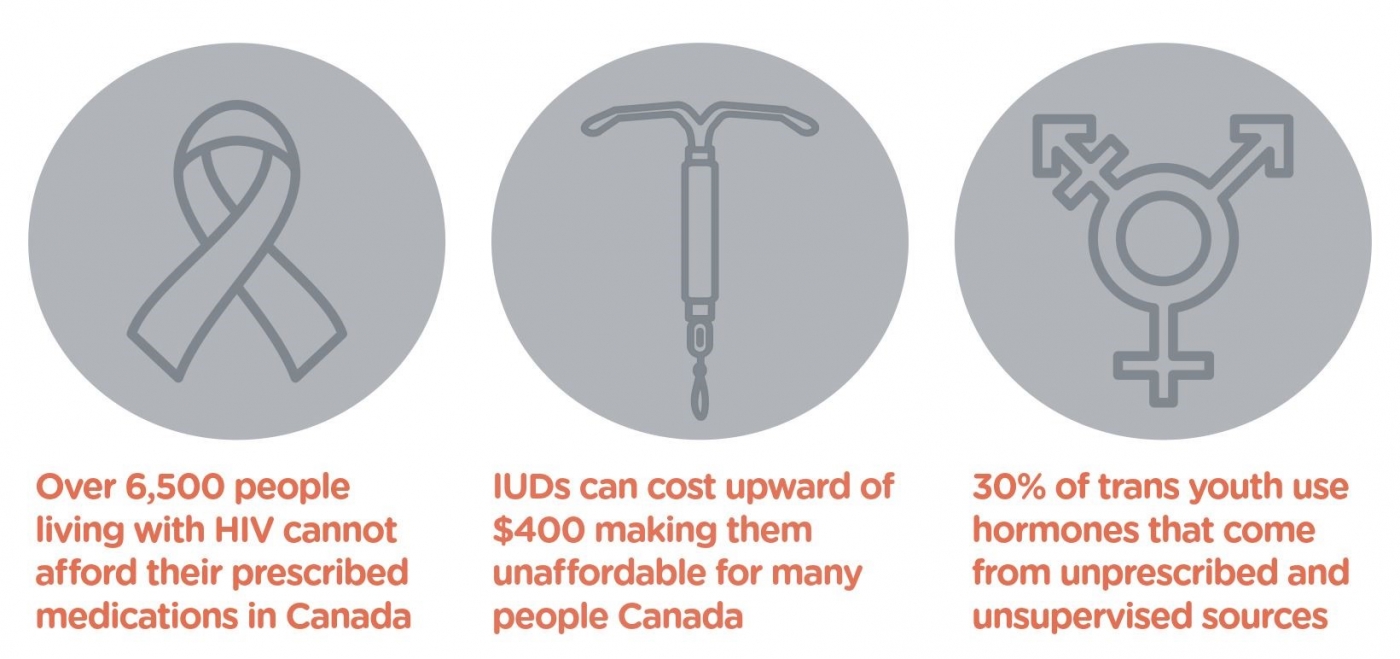 A national Pharmacare Strategy must:
Recognize sexual and reproductive health and rights as a core aspect of health and well-being.

Be universal, single-payer and comprehensive. A complex patchwork approach, where some people are covered and others are not, creates a tiered system.

Include a comprehensive package of sexual and reproductive goods and services, including medicines, commodities and devices, allowing people to choose the method that works best for them, not just the cheapest method.

Provide free access to contraceptive methods and over-the-counter emergency contraceptives for all people in Canada. There are still significant barriers to accessing contraceptive care in Canada, with nearly half

of all pregnancies in Canada being unintended.

Be inclusive of HIV medications, with pre-exposure HIV prophylaxis (PrEP) included on a national formulary of publicly covered drugs.

Be gender-affirming and apply to the medications and supplies needed for safe transitions. This is just one step in dismantling barriers for trans and gender non-conforming people who often face discrimination when trying to access appropriate, non-stigmatizing, quality healthcare.


 
What Canada can do right now to ensure healthcare is truly universal
Implement a National Pharmacare Strategy that is universal, single-payer, portable, accessible and comprehensive.

Ensure that any National Formulary include all prescription medications that relate to sexual and reproductive health and rights.

Commit immediately to universal cost coverage of contraceptives for everyone in Canada.