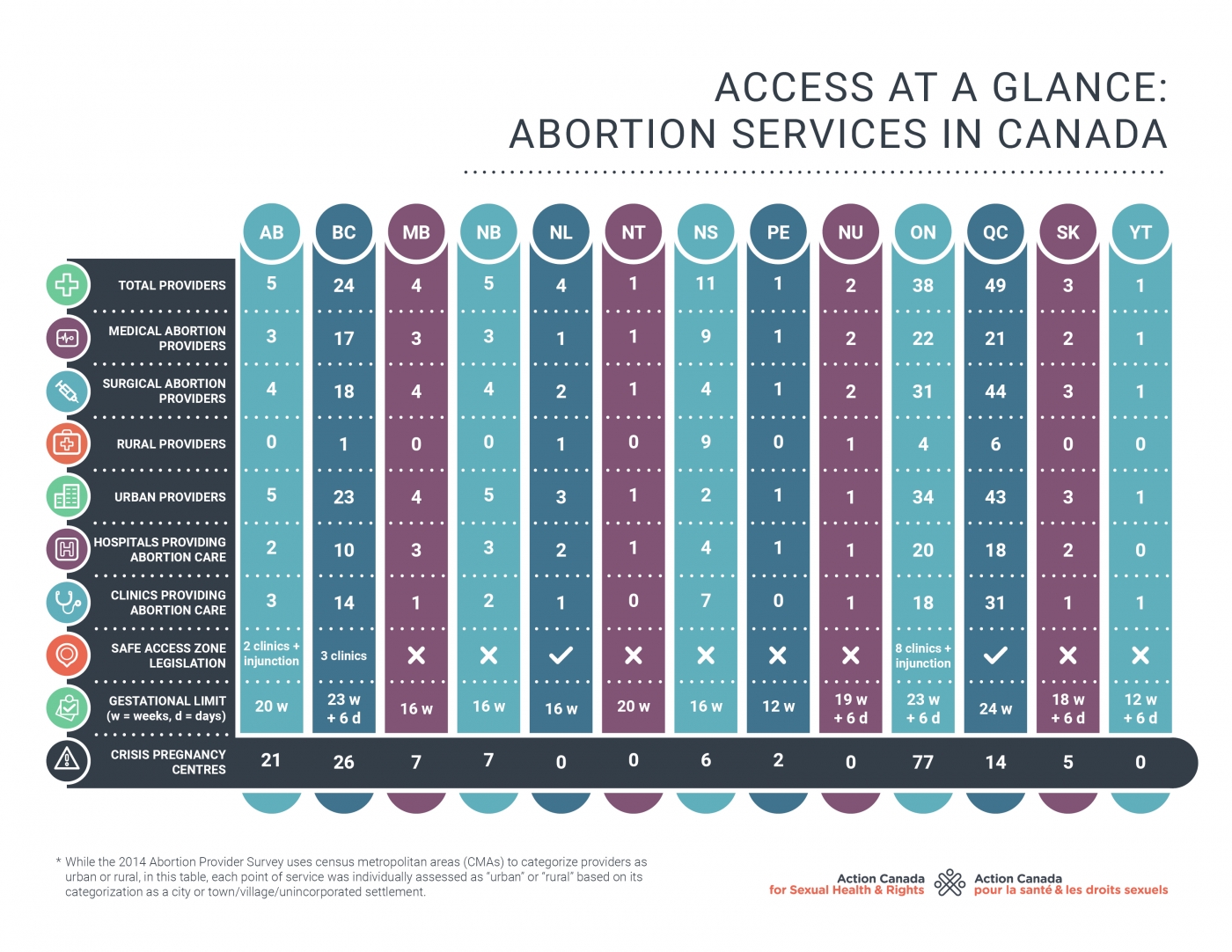 Action Canada for Sexual Health and Rights is excited to announce the release of Access at a Glance: Abortion Services in Canada.
Which province has the most abortion services? Where is it most difficult to get an abortion? What's standing in our way of this essential and timely medical service that all people in Canada have a legal right to?
Originally published in 2006 by Canadians for Choice (now Action Canada), the updated version of Access at a Glance answers these questions and more with a quick overview of abortion services in Canada. The table and accompanying information show the discrepancies that exist between provinces and territories and the barriers that people in Canada still face when trying to access this timely medical service.
Access at a Glance: Abortion Services in Canada