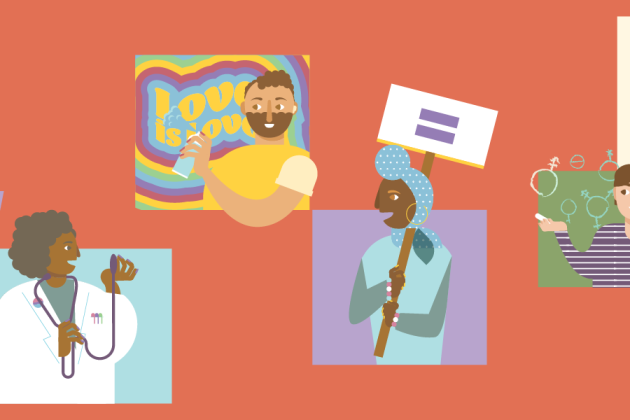 Sexual and Reproductive Health Awareness Week (SRH Week) is a yearly campaign designed to raise awareness on sexual and reproductive health and promote resources to improve community health in Canada.
This year, SRH Week takes place from February 14 - 18, 2022 with the theme Advocacy in Action.
Throughout history, advocacy has been essential to improving access to sexual and reproductive health care and ensuring that our human rights are upheld. Advocacy means trying to make changes. We can advocate to build support for a cause, to influence leaders and decision makers, to build an environment that enables all of us to exercise our rights, or to change laws and policies.
In Canada and all over the world, advocates fought and are still fighting for access to contraceptives, abortion decriminalization, effective treatments for HIV, gender-affirming surgeries, comprehensive sex-ed, to stop harmful practices, and more. So much progress has been made due to the tireless work of people who wanted better for themselves and their communities. So much is still left to do so that no one is left behind.
This year, Sexual and Reproductive Health Awareness Week puts the spotlight on changemakers who have led us, inspired us, and worked hard to transform people's lives. This year, we celebrate the crucial role of advocates, agitators, and activists in making the world a place where everyone can be healthy and thrive. We hope this campaign inspires you all to continue agitating, advocating, and resisting!
Stay tuned and subscribe to our newsletter for updates!